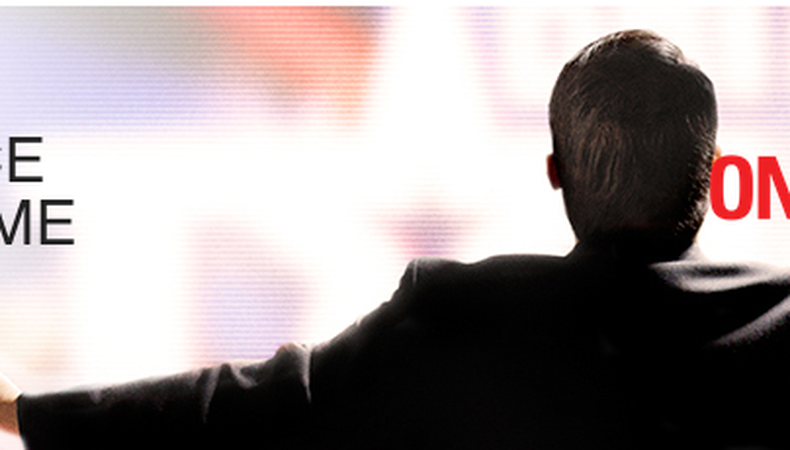 Backstage readers may have received their shot at hitting three birds with one stone in the "One Chance of a Lifetime" contest. "Entertainment Tonight" (ET), YouTube and The Weinstein Company have teamed up to bring you a contest inspired by the first-ever winner of "Britain's Got Talent" Paul Potts, whose life as a feeble shop assistant turned opera singer by way of the popular U.K. talent show, spurred the film "One Chance," starring Tony winner James Corden ("One Man, Two Guvnors"). The good news for you is the contest submission deadline has been extended to Jan. 13!
To enter go to the official Weinstein Company YouTube page, upload a video of your performance by the deadline, submit, and wait for your chance! All talents—singing, dancing, magic, miming—are welcome. Be sure to "bring it" but keep please your submission video under two minutes. Contestants must be U.S. residents and be over 18 years of age.
Submissions will be reviewed by the "One Chance" filmmakers and whittled down to the top 10. A public vote will narrow the contestants to five before a panel of celebrity judges chooses the top performer. The winner will receive a trip to Los Angeles to perform live on ET, and will walk the red carpet premiere of a Weinstein Company film.
The on-screen story about the opera tenor's rise to fame premiered at the Toronto Film Festival in the U.K. last year, and is set to hit U.S. theaters Feb. 7. David Frankel ("The Devil Wears Prada," "Marley & Me") directed, and "Britain's Got Talent" judge Simon Cowell executive produced. The "One Chance" soundtrack also features an original song, "Sweeter Than Fiction," co-written by Taylor Swift.