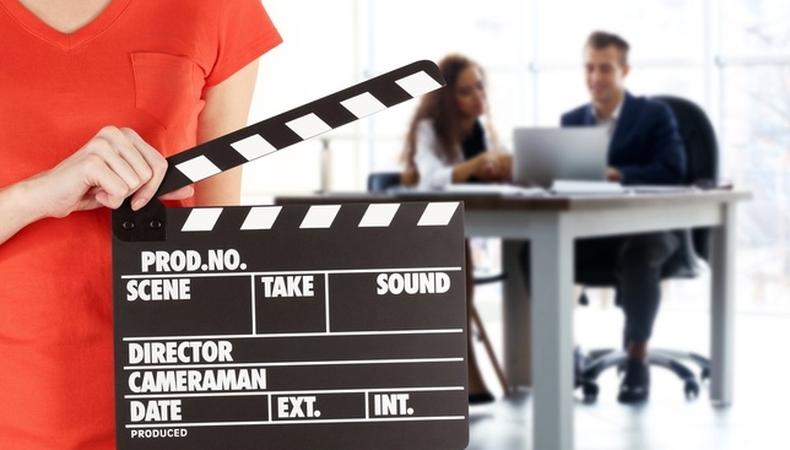 Many actors are led to believe that landing an agent is the one and only key to landing the career of their dreams. In reality, nothing could be further from the truth. To clear up any misconceptions about having—and getting—an agent, we turned to industry and Backstage Experts for the hard truths.
Exhibit professionalism.
"Before reaching out to an agent, make sure you are prepared to present yourself as a professional actor. Saying, 'Yeah, I want to act,' is just the tip of the iceberg. You want to treat acting with the similar respect of preparation as you would any other job. Have a set of professional headshots taken. If this is your first time, feel free to start with a lower-cost photographer, but make sure they are a professional and have headshot experience. Your headshot is your calling card, and you only get one shot at a first impression, so make sure it presents you at your best and looks like you. Also attend an industry-trusted acting class. Always be improving your acting skills on a continual basis." —Mae Ross, acting teacher and Backstage Expert
Know the difference between agents and managers.
"Managers will advise you on your career and image related to photos, social media, website, and general day-to-day planning and strategy to help you gain your foothold in the industry. Agents are the ones who gather casting opportunities and negotiate the deals and contracts on your behalf." —Tammy Hunt, L.A.-based manager and Backstage Expert
Get in good with an agent's "gatekeeper."
"You don't have to convince your agent how good you are; they signed you because you're good. Instead, your goal should be to make sure you're considered at the right time. That your name is on the tip of their tongue when it counts.
"But how to do this if face time is limited? That busy person from before? The Generation Y assistant or Generation Z receptionist who is a key contributor to a busy agent's day. He's the eyes and ears of the boss, fluent in social media and other online languages. Right now, you see him as standing between you and the boss. You're polite and courteous, but no more than you have to be toward a gatekeeper.
"Well, it's time to start seeing him differently. No longer is he an obstacle. Now he's an asset. Connect to him. Engage with him. He speaks to your agent every day—perhaps every hour—so he's able to engage when you're not in the room, to mention your name at the right time." —Greg Apps, casting director and Backstage Expert
Act as the CEO of your own business.
"Treat yourself as a small business. Know your industry. Understand the sales tools we use and be ready to work. Training is a key factor; that shows people the kind of effort you're putting into your career. If you're going to seriously compete for these roles, training is extremely important and you should know your type and the kinds of roles you should be going up for. When it's time to come in and read for an agent, come in and show us what you can do! We want to see what makes you unique, what you can do right now." —Patrick Ryan, co-owner of Align Stars Agency
Order your affairs before reaching out to an agent.
"Before you even approach an agent, you must have your actor marketing materials in order. You should have a headshot that shows who you are and what you are most castable as, a professional résumé, and a website linking to your (on-brand) social media channels so when they look you up they will see what you want them to see. Once that's in place, the best way to get an agent is to invite them to your next screening or performance (and make sure you offer them comps). A referral from a friend, a casting director, or a manager is another great way to get a meeting with an agent. Use social media to see if you share mutual friends with the agents you're interested in. A mutual friend could become the referral you need to get your foot in the door." —Heidi Dean, founder of Marketing 4 Actors and Backstage Expert
The moment is everything.
"Any submission that comes in during the middle of pilot season is ignored—unless it's from an actor with a substantial résumé, but those people are usually smart enough to find another way.
"I hate being approached by actors in a public setting when I'm not in agent mode. If you know what I look like and you see me at Starbucks on a Sunday morning, just stay away. I don't want to talk to you." —Secret Agent Man
An agent will not automatically make your career happen.
"Actors often harbor the biggest misconception about having representation: that they will do everything for you (get you auditions, launch your career, etc.) and you can finally kick back with your feet up and enjoy the ride. Too many actors see agents and managers as a magic pill to success. The problem with this perspective is that it's super dated. The industry game has changed, and there are many ways for actors to open doors for themselves. And it's important that you kick those doors down because no agent or manager is going to care about your career as much as you do." —Joseph Pearlman, acting coach and Backstage Expert
Prospective agents want proof you can act.
"The reality is that without material to watch, there's no way to know if you can act, and if I don't know that, I'm not going to say yes—and you shouldn't want me to! The good news is that in the era of YouTube, Vine, Vimeo, and other emerging social platforms, there are more opportunities than ever for an actor to self-generate work that shows agents why they should say yes to representing them. A local play, a short film, a funny YouTube video—these are all potential ways to show off your talent. The catch is, if the production value is low, the performance has to be that much better. Meaning: It has to be phenomenal and has to make me feel like if I don't reach out to you, I'll be missing out." —Marni Rosenzweig, senior vice president with Abrams Arts Agency and Backstage Expert
Looking to get cast? Check out Backstage's audition listings!