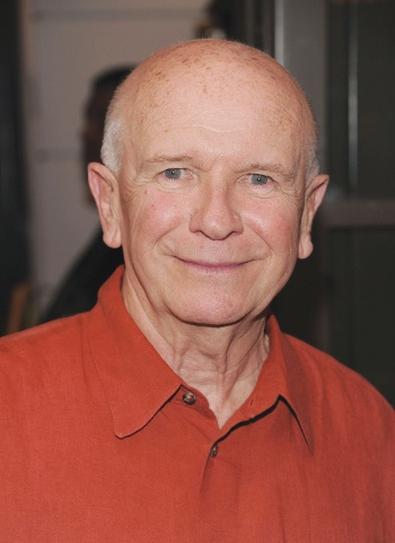 They threw a party and everyone came.
The Skylight Theatre Company is feeling like the Little Engine That Could after it raked in enough cash from a weekend of fundraising events to fund its next season.
But other cash-strapped small companies are wondering just how a playhouse that operates with a small staff and maintains an off-the-beaten-path venue (down an alley in the city's Los Feliz neighborhood) threw together four events that drew luminaries from the Hollywood and Los Angeles theater communities and raised more than $80,000.
The secret: playwright Terrence McNally.
"We lucked out," said Suzi Dietz, president of Skylight's board. "It was really, really crazy."
In reality, it wasn't that crazy. Dietz, a veteran producer with several Broadway credits, and McNally have been friends for years. "I see him and his husband in New York all the time, and I work on other projects with him," she said.
When asked if he'd come to Los Angeles for a fundraiser, McNally agreed. Skylight is a playwright's theater, after all.
The original fundraising weekend was supposed to be last spring, but then McNally was asked to deliver the 2013 Class Day address at Columbia, his alma mater. That postponed his trip.
After some reshuffling, he arrived in Los Angeles for a Sept. 27 panel that featured actors Peter Paige, Geoffrey Nauffts, and Dan Bucatinsky, as well as producers Max Mutchnick and Jeffrey Richman.
It wasn't just McNally's making an appearance at Skylight that opened the patrons' checkbooks, explained Tony Abatemarco, Skylight's co–artistic director.
"The events were so focused to align with what we're about and really have different attentions," he said, noting that its playwrights and affiliated writers received a "master class" from McNally before a showcase of his work at the Saban Theatre last Sunday.
The money raised will fund the company's 2014–15 season, which is expected to comprise four or five plays. Skylight's productions typically have two to six actors.
While some Los Angeles theaters might look to Skylight as a model for their own fundraising efforts—get a big New York name, check—fundraising consultants are wary of theaters building events around a single personality.
"What if Terrence McNally kicks the bucket—what are they going to do next year?" asked Scott Cargle, a theater fundraising consultant. "Most successful companies start off not by raising $100,000 because they got Terrence McNally but they raise a little bit of money from their friends and their family and the people that believe in their work, and they start doing the work, and they build it slowly over time."
Still, the patron-saint model has yielded some success. In New York, Edward Norton was instrumental in helping Signature Theatre Company woo donors to fund its nearly $66 million theater, designed by Frank Gehry, which it moved into last year.
But for every successful celebrity-driven campaign, there are flops. The revival of Los Angeles–based Reprise Theatre Company, for instance, failed this summer after it reached only half its fundraising goal. Its shortfall came despite the backing of Jason Alexander, who had served as its artistic director. And the New York City Opera, which produced shows with the likes of Plácido Domingo and Catherine Malfitano during its 70-year run, recently announced it would close after only raising $2 million of the $7 million it needed to fund the rest of its season.
At Skylight, they're looking on the bright side.
"One of the great things of having the benediction of Terrence is it's put a spotlight of prestige on the work that we do," said Gary Grossman, the theater's producing artistic director. "It's going to change expectations."