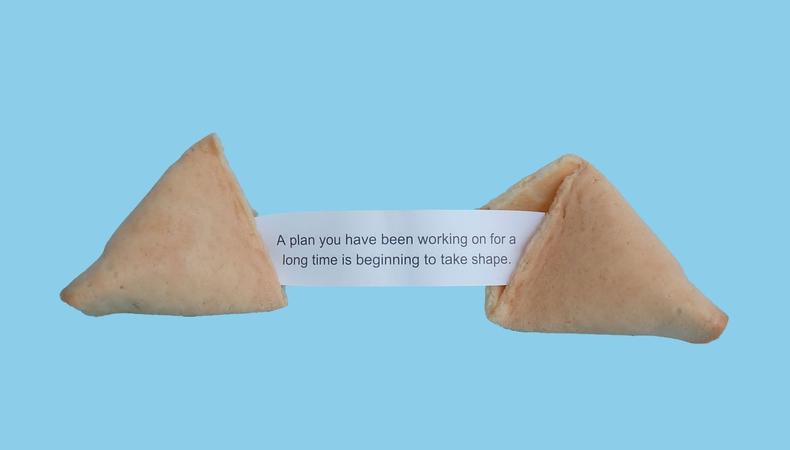 "New year, new You." Blah, blah, blah.
Personally, I'm sick of hearing about New Year's. But I am all about crushing our goals this year. After having a disappointing 2018 where I encountered setbacks, health challenges, and a plethora of #notperfect, embarrassing moments, I've come up with a short list I hope will help you (and me!) crush it this year.
1. You're going to make mistakes (and that's okay).
A lot of us like to jump to the conclusion that we're doing something wrong when we make mistakes. But I like to think that making mistakes is evidence that I'm pushing myself to do hard things, particularly ones I haven't done before. So instead of beating yourself up when this happens, how about seeing it as a sign that you're doing the right thing?
Don't be scared if you do something that's embarrassing as one of those mistakes. Sure, it won't be fun, but take notes of your mistakes so you can adjust for next time. I promise you're going to be okay. And those people you upset? They're going to forget about it by this time next month.
READ: How to Find the Best Agent for You
2. There's going to be a storm at some point.
I live in Chicago. Rainstorms, snow storms, wind storms—we get them all. But we also get stretches of nice weather, sunny days, and periods of, "Oh my God, it's January and it's 40 degrees?!" For a more tangible example, consider the fact that you'll likely spend the majority of this year healthy but will run into periods where something happens: You'll sprain your ankle. You'll catch the flu. You'll learn your allergies got so bad that now you have asthma. (No? Just me?)
This doesn't mean there's anything wrong with you. Life is just doing its thing. You're going to adjust. You're going to get better. You're going to learn how to handle it.
3. When you don't hit your goals as quickly as you want, keep going.
Have you ever noticed how we tend to use age as a barometer for where we should be in our lives? "By 25 I should have an agent. By 30 I should be famous. By 35 I'll have a house and kids." I'm 30 right now, single, and still looking for representation. My first EMC point would be nice too…Yet I know a lot of talented people who are in their 20s, married, have an agent, and have better hair than me.
Here's the thing: age is a BS barometer for where we "should" be. Consider the fact that your timeline is perfect, even if it means you're going to have to wait a little longer than you thought.
I hope these tips help you this year. Please remember how awesome it is that you're pursuing this career. And consider that you're probably doing way better than you give yourself credit for. I'll see you out there, friend.
The views expressed in this article are solely that of the individual(s) providing them,
and do not necessarily reflect the opinions of Backstage or its staff.