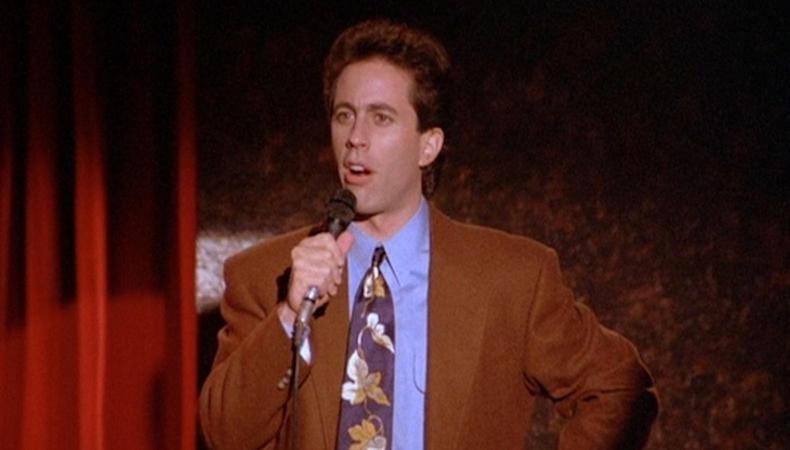 Recently, after 12 weeks of wrestling with material and trying to find my voice amongst a group of others who were on the same journey, I did a set at the Comedy Store on Sunset Boulevard. It was exhilarating and terrifying in equal measure and now that it's over, it's safe to say I have caught the comedy bug.
No doubt about it, this was a leap of faith. Some people take to comedy very easily but for me, this was a bungee jump situation. What if I was terrible? What if people didn't like my material? What if people were offended, or if they thought I was stupid?
It was terrifying all the way through, except, strangely, when I stepped on stage. But it was also a whole heap of fun and one of the most rewarding experiences I've had in recent memory.
In light of the experience, here are some thoughts to help those who have always wondered about stand-up comedy and have decided to give it a go:
On finding your authenticity...
Asking direct questions of yourself is a useful starting point. How do people see me? What stereotype(s) do I most easily fit into? What is funny about me? What is funny about where I come from? What is funny about how I live my life? And perhaps most importantly, what do I find funny? If you start here, your material and approach are more likely to be original because they're unique to you.
On comedy mentors...
Looking around and seeing who offers classes is a good place to start. Most will offer some sort of performance at the culmination of the course. This is important. If you're going to do a stand-up comedy course, you need to set a high bar for yourself. It will elevate your game.
On open mics...
These are usually slightly bizarre and sometimes tough to watch, but always a great learning experience and a really good place to hone your set before your final show. Some stand-up comedians will do two or three open mics a night if they are developing new material to get a sense for how different audiences react.
READ: 10 Comedy Terms Every Actor Should Know
Any major city will have a ton of open mics every day of the week, with a going rate to practice your set at around $5 for five minutes or $10 for ten minutes. Before you get up, make sure you know where the light is and what the rules are. And be sure to mingle and introduce yourself to fellow performers. It's a great way to meet your fellow aspiring stand-ups and create a sense of community in your city's comedy scene.
On seeing comedy...
It's difficult to get good at something if you don't know what else is out there and what has gone before. There's plenty of stand-up on TV, but nothing beats actually going to venues and checking out what a live performance is all about. Take in a mixture of pros at the top of their game, local comics who have been on the scene for a long time, and new comics.
On type, performance, and material...
The best stand-up performances you see all have this triangle in common. Well-developed material, a strong authentic performance style, and an understanding of where the comedian sits in people's consciousness. One of my colleagues got this right straight off the bat. He is a quirky looking guy, his material was mostly about being unlucky in love, and his performance style was self-deprecating. He became the adorable fella who can't get a date. It was an outstanding set.
Stand-up comedy is a fantastic art form and once you start digging, you realize the possibilities are endless. In the words of my comedy mentor, "The beauty of stand-up is that all you need is a light, a chair, and a microphone so you can take it with you wherever you go."
The views expressed in this article are solely that of the individual(s) providing them,
and do not necessarily reflect the opinions of Backstage or its staff.