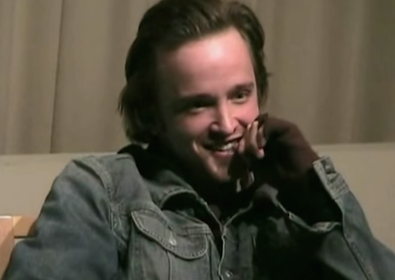 With the announcement of Aaron Paul snagging the lead in Jason Katims' ("Friday Night Lights," "Parenthood") upcoming Hulu drama "The Way," we thought we'd take a look at where it all began for the actor formerly known as Jesse Pinkman.
As Jesse in "Breaking Bad," Paul won three Emmys, was nominated another two times, and developed a fan base like no other. By the end of the series, he embodied Jesse completely, but in the audition video below…not so much.
A nervous Paul fumbles his lines, swears, and even apologizes at the end. But, of course, it's not necessarily about your ability in the moment, but your suitability for the role—and imagine if someone else had yelled "bitch!" for five straight seasons?
Want to see more? Check out "9 Great Actors' Audition Tapes!"