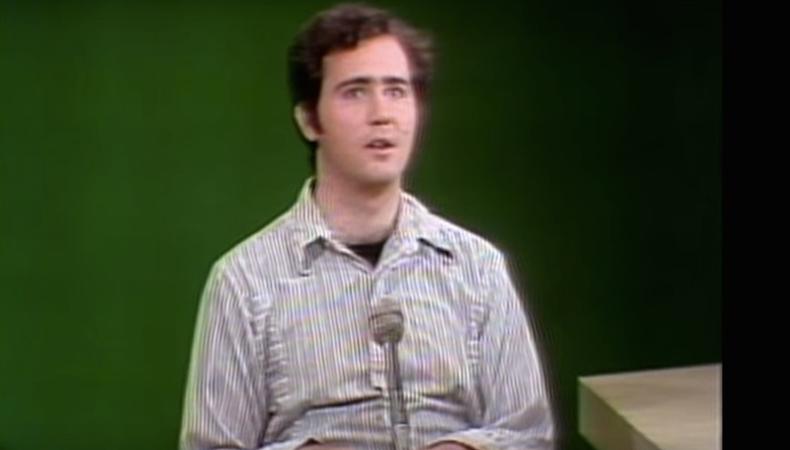 As the video below proves, the late Andy Kaufman's reputation as an entertainer is difficult to classify. A triple-threat stand-up comedian who refused to be labeled as such, he preferred messing with an audience's heads to simply being funny. Best known for his eccentric character Foreign Man, and a curious lip-syncing routine of the musical theme from "Mighty Mouse," Kaufman confused as many people as he inspired. Many of his acts—and pranks—functioned on the idea that his audience wasn't allowed in on the joke.
In his audition for Season 1 of "Saturday Night Live," it's that elusive quality that makes Kaufman so compelling. A small smile dances just on the edges of his mouth as he recites, trance-like, the bizarre lyrics to Jimmy Webb's song "MacAarthur Park," made famous by Richard Harris. The actor's deadpan is interrupted by the briefest stutters; when asked to repeat the performance, the stutters remain. By the time he switches gears to a hillbilly's rendition of the narration from "Adventures of Superman," the people on the other side of the table are surely thinking: Who the heck is this guy?
Kaufman went on to appear in the very first episode of "SNL," delighting and bewildering audiences periodically with his art, and would later be portrayed by a Golden Globe-winning Jim Carrey in the 1999 film "Man On the Moon." Check out his legendary audition below.
Want to see more? Check out "9 Great Actors' Audition Tapes!"