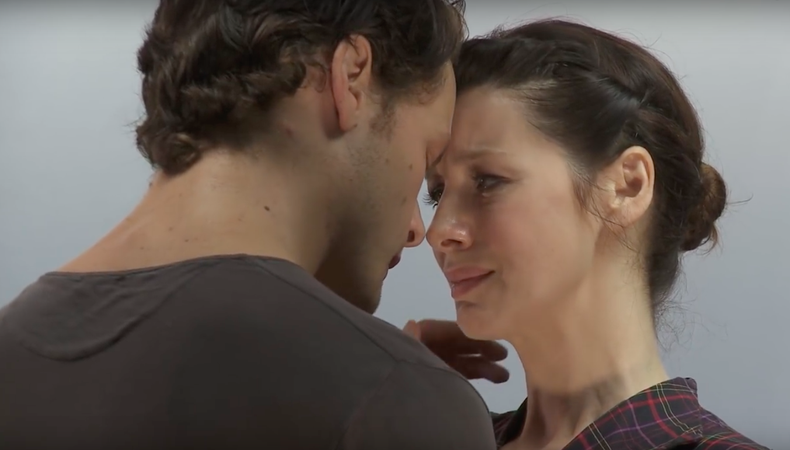 You're an actor so you know: an audition can make or break you. For Sam Heughan and Caitriona Balfe, the two leads in Starz' hit series "Outlander," it was thankfully the former.
In the footage below, a bonus feature from the drama's Season 3 collector's edition blu-ray, Heughan had already been cast and was reading for a final chemistry test opposite his eventual co-star, Balfe. Suffice to say, chemistry was not a problem and, according to showrunner Ronald D. Moore, this audition was the moment that "sealed the deal."
To book your own audition, check out Backstage's TV casting notices!