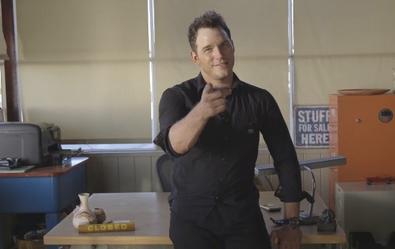 Chris Pratt is an accomplished comedic performer, blockbuster movie star, and all-around good guy. Now, for a limited time only—or for as long as it's on YouTube—you can hear valuable acting advice directly from the man himself!
That's right, folks. Whether it's what to do when you see a snake or how to play off forgetting your spouse's birthday, Pratt has your every acting-related question covered. In a GQ video that somehow becomes an improvised commercial for either Fireball whisky or a DVD of acting tips (that we wish were a real thing), he offers off-the-wall answers to made-up scenarios, all of which ultimately boil down to this gem: "Work out a lot, use sunscreen, and roll the dice, man." When you're at a loss in the big scary acting industry, just take a page out of drunk Chris Pratt's book.
Inspired by this post? Of course you are! Check out our audition listings!