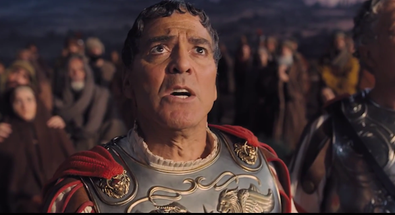 If the upcoming premiere of Season 2 of "Fargo" had you thinking about the Coen Brothers and how you can't wait for their next movie to come out, you're about to be a happy camper.
The Oscar-winning duo has released the star-studded trailer for their latest project "Hail, Caesar!," due to hit theaters next year.
Featuring George Clooney, Scarlett Johansson, Ralph Fiennes, Tilda Swinton, Jonah Hill, Josh Brolin, Channing Tatum, Frances McDormand, and others, the meta movie-making film follows a 1950s production whose star (Clooney) is kidnapped in the middle of shooting, and the studio must scramble to find a way to get him back.
If the lineup doesn't already have you interested, the bright candy-colored world it's set in, plus the promise of brilliant Coen direction might!
Check out the trailer below!

Inspired by this post? Check out our film audition listings!