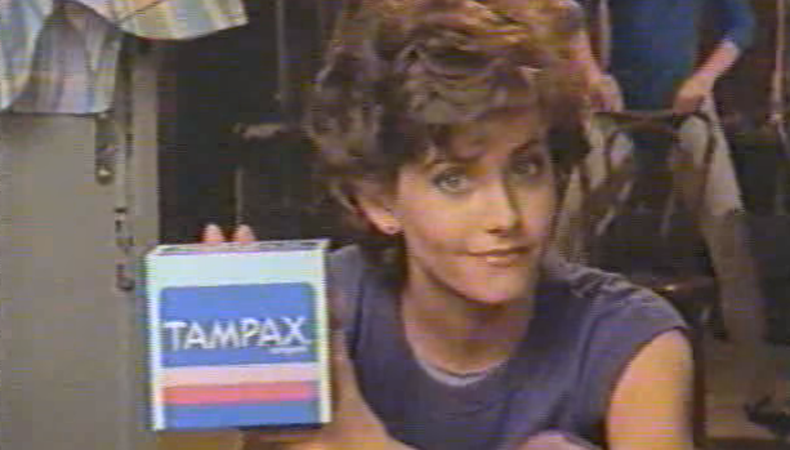 Long before she was Monica Geller, Courteney Cox starred in some other things you might have seen (like Bruce Springsteen's "Dancing in the Dark" music video) and some things you might not have...like this incredible Tampax commercial from 1985.
"Do you change your life for one week because of that time of the month? Still using pads?" Well, let Cox "tell it to you straight."
Cox speaks clearly, she's upbeat and bubbly, and is a great spokesperson for the brand. We'd buy them!
(And look at that hair! We'd buy whichever hairspray she uses, too!)
Inspired by this post? Check out our commercial audition listings!