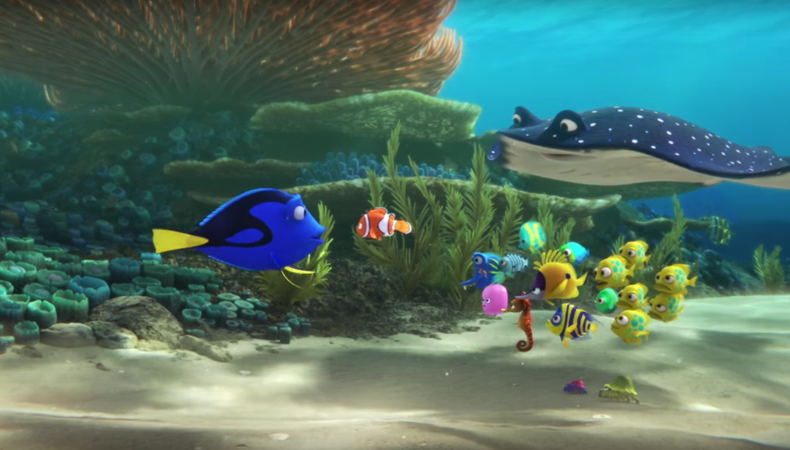 Now here's a cute way to start your day! "The Ellen DeGeneres Show" premiered the first trailer for "Finding Dory" this morning, and the titular blue tang is looking—and thinking—better than ever.
Pixar's second undersea installment features Dory, voiced again by the indelible Ellen DeGeneres, trying to find her long lost family and (presumably) bringing pals Nemo and Marlin (Albert Brooks) along for the ride. Giving us a peek back into our protagonists' reef, the 90-second teaser begins with Dory "sleep swimming" and mumbling on about her parents. Cue "Somewhere Beyond the Sea" to rev us up for this "unforgettable" adventure.
"Finding Nemo" director Andrew Stanton is back at the helm 13 years later and bringing with him an impressive roster of voice talents, including Ty Burrell, Idris Elba, Eugene Levy, Kaitlin Olson, Ed O'Neill, and Dominic West.
"Finding Dory" swims into the theaters June 17, 2016. Watch the trailer below.
Inspired by this post? Check out our film audition listings!