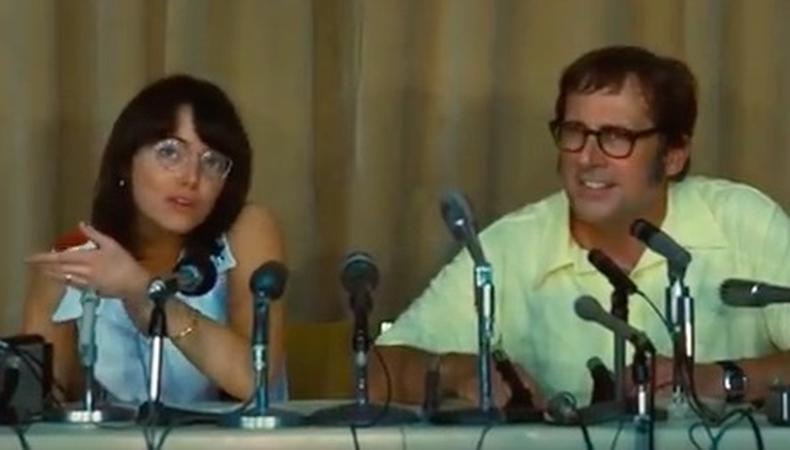 In "Battle of the Sexes," recent Oscar winner Emma Stone will step into the tennis shoes of Billie Jean King, one of the greatest female tennis players of all time. The film recounts the infamous 1973 match between King and Bobby Riggs (Steve Carell) deemed—you guessed it—the "Battle of the Sexes."
Regardless of the outcome (which we won't divulge here if you don't happen to know), it was an historic moment both for tennis and gender equality. It was also, clearly, rife with dramatic potential.
Below, you can watch the full-length trailer to see Stone and Carell in all their '70s glory, plus a blink-and-you'll-miss-it glance of Sarah Silverman. The film is being distributed by Fox Searchlight Pictures and will hit theaters Sept. 22.
Book a big screen gig yourself! Check out Backstage's film audition listings!