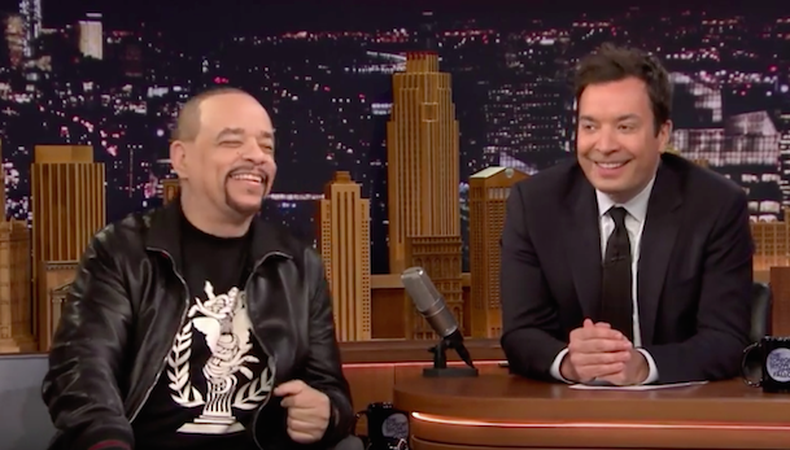 Ice T not only arrests perps on television, he voices children's cartoons as well.
The "Law & Order: SVU" actor appeared on "The Tonight Show" and revealed his other acting talent as a voiceover artist. He showcased some of his finer moments for host Jimmy Fallon.
"People didn't know my voice then," Ice T said. "Now when you see the cartoons, you could recognize my voice."
Fallon presented clips from "Peanuts," "Super Friends," "DuckTales," and "Spongebob Squarepants" where Ice-T re-voiced scenes from the original cartoons.
"Yo, my man Charlie Brown is straight up baked," Ice T says as one character of the "Peanuts" gang.
All of Ice T's profanity-ridden re-voiced lines are a far cry from the more appropriate language found on children's programs. Ice T even references Tinder in a clip from "DuckTales."
"Sorry kids, my Tinder date is on her way and we gonna 'Netflix and Chill,' " Ice T says as Scrooge McDuck when his nephews ask him to take them to a movie.
Ice T also offers a raunchy new take on characters Batman and Squidward in clips from "Super Friends" and "Spongebob Squarepants."
Watch Ice T re-voice classic children's cartoons below.
Inspired to put your own spin on a project? Check out our voiceover audition listings!