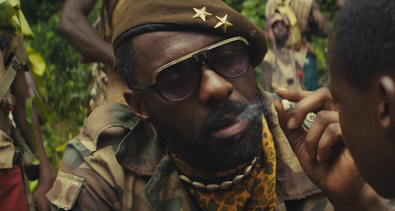 Netflix has released the full trailer for its first original film "Beasts of No Nation," starring Idris Elba ("Luther," "The Wire"), and it's sure to send chills down your spine.
Written and directed by Cary Fukunaga ("True Detective"), "Beasts" is a harrowing look at the experiences of Agu (Abraham Attah), a child soldier fighting a civil war in an unnamed African country.
Elba plays a frightening army commander who simultaneously protects and manipulates the young boys in his battalion.
With music composed by Dan Romer ("Beasts of the Southern Wild"), a performance by Elba set to stun, and Fukunaga at the helm, it's fair to expect a great film out of "Beasts of No Nation," out on Netflix and in theaters Oct. 16.
Inspired by this post? Check out our film audition listings!