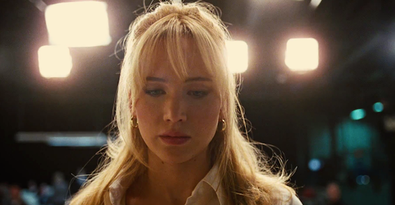 Teaming up again with her biggest fans, "American Hustle" and "Silver Linings Playbook" director David O. Russell and co-star Bradley Cooper, Jennifer Lawrence stars as the title character in the upcoming film "Joy," based on the life of entrepreneur and Miracle Mop inventor Joy Mangano.
Cooper plays an executive at HSN who helps Joy give her product the boost it needs, and Robert De Niro plays her father. The film also stars Isabella Rossellini and "Orange Is the New Black" star Dascha Polanco, and will open Christmas Day.
Forget about the commercial and critical flop "Serena." Even the upcoming "Mockingjay - Part 2" is just child's play compared to this Oscar contender. Check out the trailer below!
Inspired by this post? Check out our film audition listings!