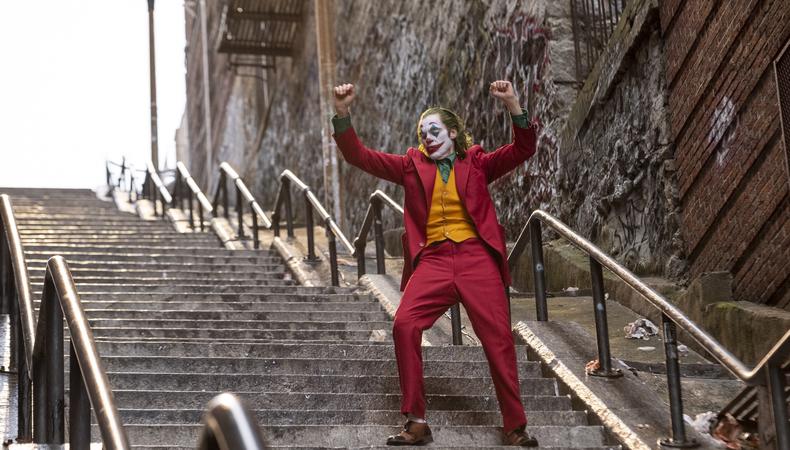 Why so serious? Watch the newly released trailer for "Joker" and it will cheer you right up!
More likely it will make the hairs on the back of your neck stand up, but in terms of Hollywood's awards races—gearing up soon with film festivals and nominations aplenty—that's a good thing. Writer-director-producer Todd Phillips' "Joker" stars three-time Oscar nominee Joaquin Phoenix as the fictional Gotham City's most legendary villain, a clown by day and vigilante by night. If an origin story based on superhero comic books doesn't sound like awards fare, just remember Heath Ledger posthumously won an Academy Award for playing the notorious Joker.
Co-starring Robert De Niro, Zazie Beetz, and Frances Conroy, the gritty character study will premiere at the 2019 Venice and Toronto International Film Festivals before Warner Bros. unleashes it on audiences Oct. 4.