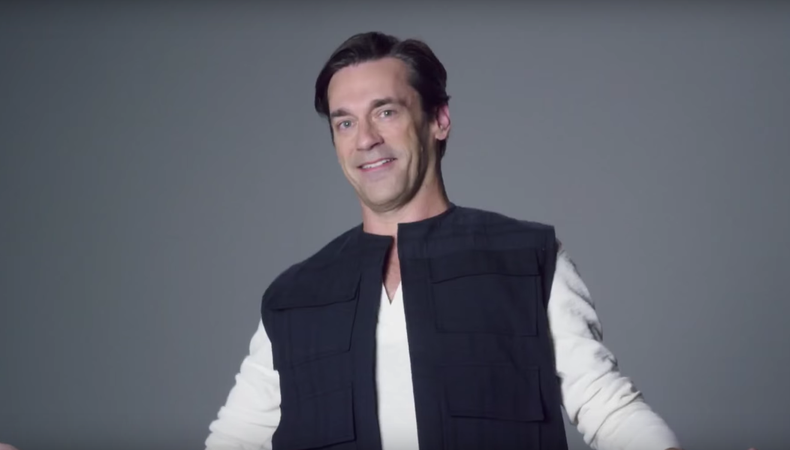 Ah, what could have been. The Force was definitely not with Jon Hamm when he auditioned for "Star Wars: The Force Awakens." This hilarious skit from the Nov. 21 episode of "Saturday Night Live" is basically all your audition horror stories wrapped up in four minutes. NBC released exclusive footage (as presented by director J.J. Abrams) of screen tests for the space franchise's reboot, and it's easy to see why Abrams kept it under wraps for so long!
Hamm, playing himself, comes in to read for "Hamm Solo;" Emma Stone pokes fun at her playing a half-Asian woman in "Aloha;" and SNL scene-stealers Cecily Strong and Taran Killam have us in stiches playing Sofia Vergara and David Beckham.
Check it out below!
"Star Wars: The Force Awakens" soars into theaters Friday, Dec. 18.
Inspired by this post? Check out our audition listings!