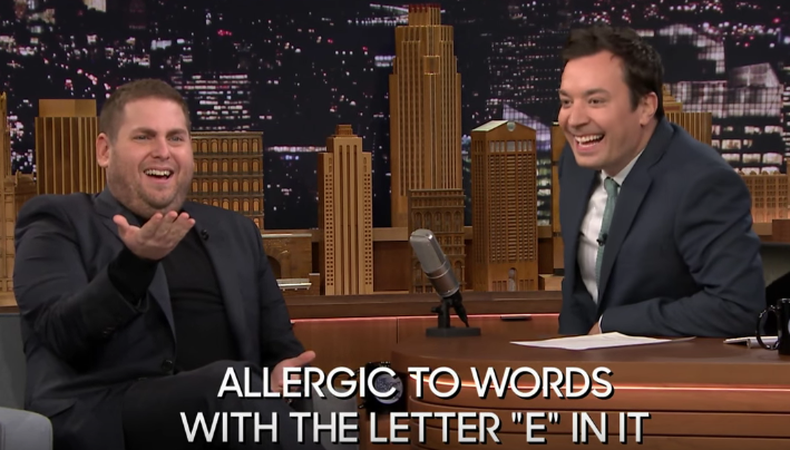 Everyone's raving about Leonardo DiCaprio's "Revenant" performance being a masterclass in acting, but we say look no further than Jonah Hill! The "Hail, Caesar" actor stopped by "The Tonight Show" on Thursday and was quickly forced to flex those Academy Award-nominated acting chops with host Jimmy Fallon.
The game, aptly called "Emotional Interview," had Hill jumping from one emotion to the next. With the ding of a bell, he and Fallon went from condescending (hilarious) to blessed to be alive (even funnier) to... allergic to words with the letter "e" in it? It's as impossible as it sounds!
How would you fare with the goofy acting games? Check out the spot for a quick laugh below.
Inspired by this post? Check out our audition listings!