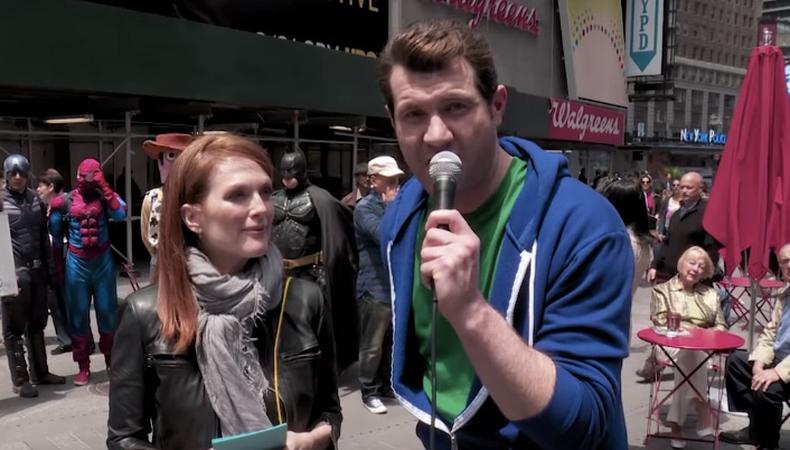 There's no question Julianne Moore is one of the most talented film actors alive today. Just ask the poor bystanders in Times Square who were subjected to the improvised verbal tirades of comedian Billy Eichner.
In a "Billy on the Street" segment that is justifiably going viral, Eichner stops at nothing to shove the Oscar-winning actor's skills in everyone's goddamn faces. Competing with Times Square's various costumed figures for tips, Moore reads excerpts from several of her films, including "The Kids Are All Right" ("I didn't get a nomination," she says wryly), "Magnolia," and "The Big Lebowski." Eichner's insistence on promoting, as he proclaims, "someone who effortlessly straddles Hollywood and art films," is a hilarious sight to behold. Bonus: She cries on cue!
Inspired by this post? Check out our audition listings!