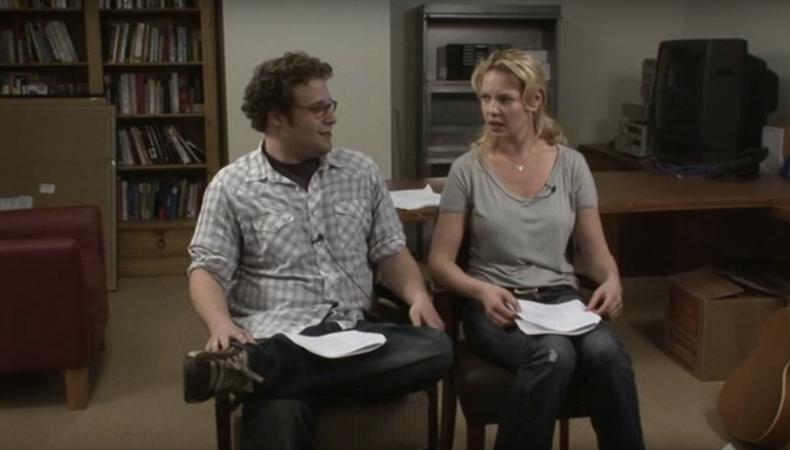 The chemistry between Katherine Heigl and Seth Rogen in the 2007 screwball comedy "Knocked Up" may have been conceived in the audition room. Their quick banter flows naturally, and the tension becomes cringe-worthy as Heigl inquires, "What's so funny?"
Although Heigl and Rogen are seated throughout the scene, as the setting is inside of a car, their energy only ascends as they argue back and forth. Heigl stands her ground while Rogen remains on the defense—until her exclamation of, "Get out of the car!" They are impeccable partners, which shows throughout Judd Apatow's film.
"Knocked Up" follows Heigl's character Allison, an up-and-coming journalist who becomes pregnant after a one-night stand with Ben (Rogen). The pair has overpowering differences, yet Allison decides to give him a chance. A complicated partnership ensues. The starry cast also includes Paul Rudd, Jason Segel, Leslie Mann, and Kristen Wiig. Check out the audition tape below.
Want to see more? Check out "9 Great Actors' Audition Tapes!"