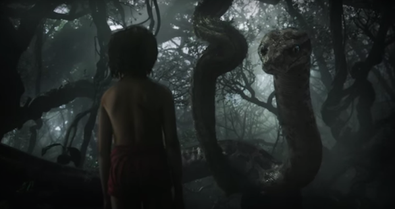 It's a sinister world Mowgli and Baloo the bear are living in, if the new trailer from Disney is anything to go by.
Featuring a star-studded cast, which includes Bill Murray, Idris Elba, Scarlett Johansson, Christopher Walken, Ben Kingsley, Lupita Nyong'o, and Giancarlo Esposito ("Breaking Bad"), "The Jungle Book" gets a live-action remake reminiscent of the grand CGI and motion capture scale seen on films such as "Dawn of the Planet of the Apes."
Directed by actor Jon Favreau, and based on the books by English author Rudyard Kipling, viewers can venture into the jungle come April 2016.


Inspired by this post? Check out our film audition listings!