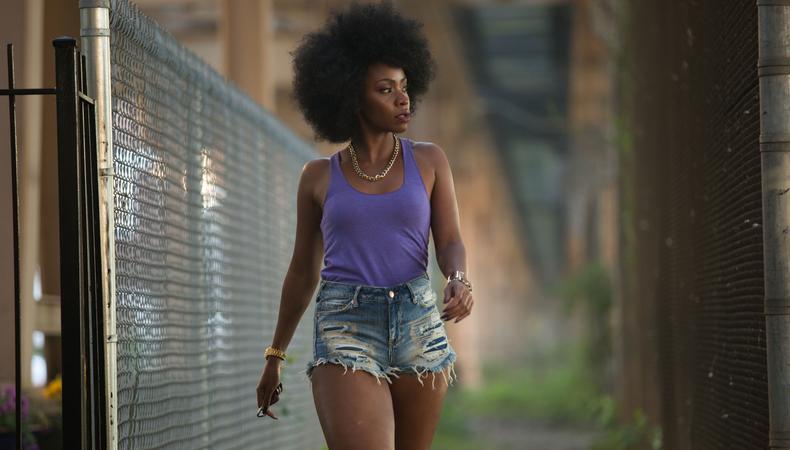 It wouldn't be a Spike Lee film if there weren't any controversy. "Chi-Raq," the writer-director's latest project, has been criticized by Chicago city officials, namely because the film's title links the city to the Iraq war. "Homicides in Chicago, Ill., have surpassed the death toll of American special forces in Iraq," says a voice in the new trailer, after the words "THIS IS AN EMERGENCY" blare on the screen. Lee brings a high-stakes, real-life situation to movie theaters, compelling us to take stock of rampant gun violence on the streets of Chicago and beyond.
That Lee does so by using the framework of Aristophanes' ancient Greek comedy "Lysistrata" is a testament to his creative brilliance. This story's version of the heroine Lysistrata (the fiery Teyonah Parris) rallies the women on Chicago's South Side to organize a sex strike with the aim of ending gang warfare, forcing Chi-Raq (a nearly unrecognizable Nick Cannon) and the other men to choose between love and war. The movie features a deep bench of talented actors, including Wesley Snipes, Angela Bassett, John Cusack, Jennifer Hudson, La La Anthony, and Samuel L. Jackson—who looks to be a narrator of sorts.
Because Amazon Studios had a hand in producing "Chi-Raq," the film will be made available on Amazon Instant Video soon after it premieres in select theaters Dec. 4. Controversy aside, it'll definitely be worth seeing.
Inspired by this post? Check out our film audition listings!