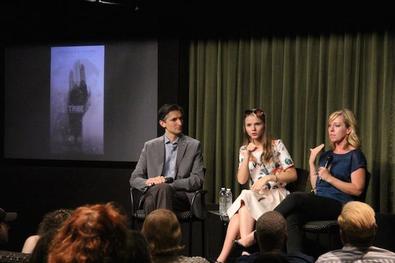 Backstage contributing editor and VP of the Los Angeles Film Critics' Association Tim Grierson helped to shed some light on the unconventional film "The Tribe," on June 25. As a part of SAG Foundation's Conversation Series, Grierson sat down with star Yana Novikova to speak about her role in the Cannes hit. She was accompanied by two sign language translators who helped get questions and answers across regarding the Miroslav Slaboshpitsky-directed film about fitting in, bullying, and crime in a Ukrainian school for the deaf.
Check out the interview to learn more about how Novikova got started as an actor, how she broke the news that she was pursuing the craft to her mother, as well as how she prepared for the film's emotionally trying scenes.
Inspired by this post? Check out our film audition listings!