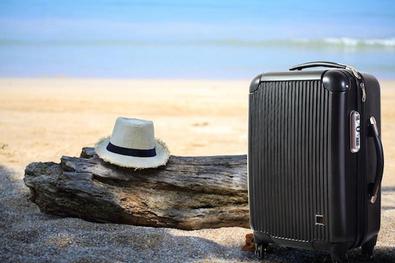 A shift within theater and cruise ship industries has changed performing on the high seas from an opportunity likely to leave actors seasick to a shot at getting in front of some of the theater world's top professionals.
"What's happening is that Broadway and West End creative teams are involved in the approval of Royal Caribbean shows," says multi–cruise ship casting director Duncan Stewart. "These opportunities are opening up other worlds for people that wouldn't have been possible. In the last two years, because these creative teams are involved, these actors' faces and names aren't just being seen by cruise ship people—they're being hired for Broadway shows."
Stewart has helped facilitate valuable connections between actors, directors, and producers on and off land for Broadway-branded shows for about five years.
Outside of the usual spiel about free room and board and singing or dancing on a regular basis, Stewart adds that cruise ships led directly to several dancers appearing in the West End's revival of "Cats." Another performer made his Broadway debut shortly after being cast in the ship production of "Chicago"; and yet another, who played Velma on a cruise, was cast in the show's U.K. tour.
Yet five years ago, Stewart's colleagues didn't understand the CD's desire to enter cruise casting. They had an "archaic" perception of shows made up of little more than lip-synching performers who looked good in a bikini while decked out in beads and bangles, he says with a laugh.
But Stewart, who has cast for land shows such as "On the Town," "Pippin," "The Band Wagon," and others, says it's a misguided and outdated perception. Many theaters on some of the sea's best ships rival those of the West End and Broadway when it comes to stages and sound, as well as lighting and set design, he says.
Performers are also being asked to match their surrounding standards and be able to fulfill the triple-threat quota that has them singing challenging pop repertoires while maintaining superior musical theater and dance skills.
While some cruise ship auditions are still open, Stewart's company, Stewart/Whitley Casting, has begun putting out calls to agents and managers on both sides of the Atlantic. Broadway-branded shows on Royal Caribbean and Europe's AIDA ships include "Chicago," "Mamma Mia!" "Cats," "Hairspray," "Saturday Night Fever," and others. And regardless of which country you're auditioning in, says Stewart, it's all about the show. So look the part, he advises.
For a "Mamma Mia!" audition, for example, fake eyelashes, excessive rouge, and lipstick are not appropriate. "Pull back the makeup. You're supposed to be on a beach!"
For the actors who manage to land a role on a ship, they may literally be laying on the sand in between rehearsals and performances. Ship destinations for Royal Caribbean and AIDA include Bermuda, the Bahamas, the Caribbean, South America, the Canary Islands, and Dubai, plus locations in Alaska, Asia, and Europe.
"We all know what it's like to act in New York; there's a sense of one being demoralized," says the CD about grinding in one city. "But an actor who's talented goes on a cruise ship, steps up their game, and, if they're smart and strategic about it, they go to the gym, they eat smartly, they see the world, and they come back stronger."
Inspired by this post? Check out our dance audition listings!