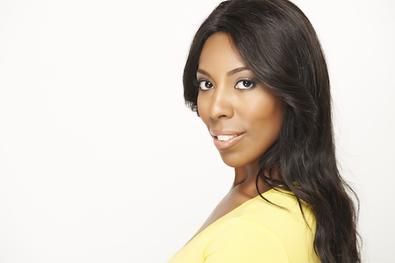 Broadway performer Daisy Hobbs has the entrepreneurial spirit on lockdown. In addition to teaching dance and crushing eight shows a week as an ensemble member in Disney's "Aladdin," the triple threat just released her first musical theater single, "Everyone Wants to Hear a Black Girl Belt." And as if that's not enough, Hobbs has added another title to her résumé: first dance choreographer. Hobbs talks to Backstage about her blooming business, the Wedding Dance Pros, choreographing first dances for happily engaged couples, and why all actors should take risks with their own projects.
The Wedding Dance Pros helps couples with the all-important first dance on their big day. How did you get the idea to start your own business?
I'm a little bit of a serial entrepreneur; ever since I was young I've always had ideas for different businesses. It sounds terrible now, but when I was in high school I used to book studios in the community center. I'd tell my friends to bring $20 and I would teach hip-hop dance. We'd warm up, go across the floor. I'd teach a whole combination, and I would leave that studio with $300 or $400 because all my friends from high school and the local town would show up! I knew that teaching was a gift from a very young age, so I never want to be performing without teaching and visa versa.
So the Wedding Dance Pros came out of that love of teaching?
I had a job telemarketing, but I was in a cubicle and I felt suffocated. I had to call people and ask them to donate money, and I was good at it, but I was dead inside. I would go to the bathroom stalls on my break and just sob because I was so unhappy! I wasn't using any of my God-given talents. I just knew that there was something more I could be doing. That's kind of how the Wedding Dance Pros was born—out of necessity. I had the idea for many years, but then I did the first national tour of "Memphis," and when I got off tour I was out of work. I decided to focus a lot of my energy on getting the business up and running.
Outside of the obvious, how does working with couples and choreographing their wedding dances draw on your skills as a performer?
There are so many parallels. My job is not just to teach steps; 99 percent of it is making both people absolutely comfortable and making them feel like we're all best friends. And it's like improv—I come in with the dances already choreographed, but once I meet the two people everything changes. Once I feel the energy of the couple and see what the vibe is like, I'm able to just make things up and create as I go along. So it's very, very similar to acting.
What's your advice for actors who would like to create their own job opportunities?
It's no risk, no reward. That's one of the lessons that I learned from my father. He was a consummate businessman. He had over 30 patents for inventions, and from a very young age I watched him develop ideas, invent, market himself, hire employees, make business deals. But you know, for every success that my father had, he had five failures.
My biggest advice would be that you have to be persistent—don't let failure get in your way or keep you from continuing on. That's really the difference between actors who end up succeeding and working and those who don't. And that's exactly how it is in business. Learn from your mistakes, know that you may not have all the answers, but make yourself proprietary in some way.
Inspired by this post? Check out our audition listings!