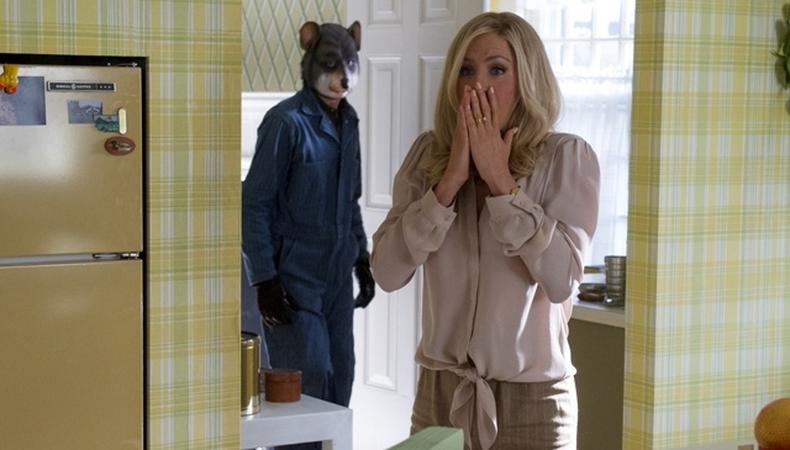 Based on the Elmore Leonard novel "The Switch," Daniel Schechter's new film "Life of Crime" stars Jennifer Aniston as Mickey Dawson, the kidnapped wife of a corrupt real estate developer. Casting director Stephanie Holbrook was already working with Schechter on another film when he started adapting "The Switch," but Holbrook thrived on the crazier moments of the casting process: the juggling of schedules and pulling everything together quickly. Finding actors that fit the film's '70s era and two separate worlds (suburban country club and a grittier urban setting) was also a fun challenge.
Holbrook cast Schechter's first film ("Goodbye Baby"), and has worked with him several times since; Holbrook says they have a similar casting sensibility. "We actually have this almost brother-sister rapport where we can kind of fight with each other for different actors in different parts." Coming into the project, Schechter had some ideas about whom to cast. "I know Dan really wanted to offer actors parts that we hadn't seen them do before," says Holbrook.
Despite Aniston's high level of involvement in the film, she was not the first actor attached. The roles of Ordell (Yasiin Bey, better known as Mos Def) and Louis (John Hawkes) were the first ones Holbrook started casting. Although both characters were in "Jackie Brown" (played by Samuel L. Jackson and Robert DeNiro), there was never the idea that they needed to cast exact replicas for "Life of Crime." Bey was cast first as the car-thief-turned-kidnapper, making the process easier: "[It's] always a great thing when you have such a good actor start out and take the first role [because then] everyone wants to play in the scenes with him," Holbrook says.
A challenging role was Richard Edgar Monk, the Nazi memorabilia collector who lets Ordell and Louis hide Mickey in his house. The role required someone funny, but also menacing. "[Matthew Boone Junior] was able to ride that line of being a confederacy of dunces' kind of character and actually being extremely menacing and extremely dangerous, which really was important for that role," Holbrook explains.
One of Holbrook's favorite choices for the film was Charlie Tahan, who plays the child of Robbins' and Aniston's characters. The character is a tennis expert, which presented a casting challenge as the pool of tennis-pro child actors who look like Aniston and Robbins is a small one. "It was a little of those high-blood-pressure moments. I actually ended up doing a couple open calls in Connecticut and found some really amazing kids." Ultimately they cast Charlie Tahan, who was able to pull off the really dramatic moments required of the challenging part. "We pulled it off in the end with some movie magic on Dan's part to make the tennis more real because I don't think that tennis was this kid's forte."
"Life of Crime" hits theaters, iTunes, and VOD Aug. 29.