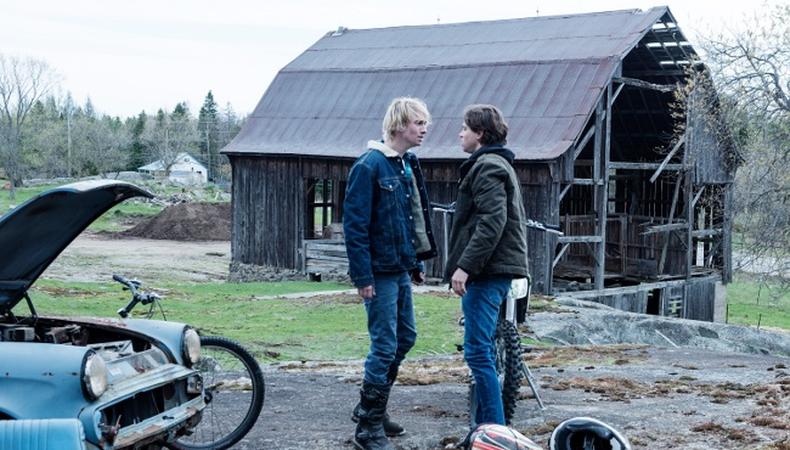 A new event series is coming to Los Angeles to celebrate and inspire equal representation of characters from all walks of life on screens big and small, including LGBT individuals, racial minorities, and disabled persons. Storytellers United features panel discussions with noteworthy activists and industry insiders, special screenings, in-house video programming, and more. It launches Oct. 27 and is presented in part by L/Studio at NeueHouse Hollywood.
"Nobody seems to show up in Hollywood—or in New York City, for that matter—unless there's some sort of party," Storytellers United founder Damien Navarro told Backstage, laughing. "So the main thing was to create a fantastic event that people will be engaged in."
These large-scale events will hit Los Angeles quarterly, while smaller roundtable discussions and panels are in the works for both Los Angeles and New York audiences on a monthly basis. All of them will be streamed live via Facebook and recorded for later educational use.
Storytellers United's launch event, "The New Face of LGBTQ Youth in Entertainment," is dedicated to queer characters from film and TV. Navarro has partnered with Dan Savage and Terry Miller's It Gets Better Project to screen its docuseries "It Got Better." That will be followed with a case study of USA's new crime drama "Eyewitness," which features a pair of gay teens living in upstate New York who witness a triple homicide. Navarro believes the series marks "two of the most nonclichéd, nonstereotypical characters that we've seen in a very long time within the LGBT space."
READ: "Is Diversity in Casting the New Normal?"
Showrunner Adi Hasak ("Shades of Blue") and stars Julianne Nicholson and Gil Bellows will present the series discussion, and specific scenes from the first two episodes and future episodes will be shown to highlight the steps taken for proper onscreen representation of LGBT teens. That will be followed by a full panel discussion with Tyler Young, one of the series' teen stars; "Eyewitness" director Catherine Hardwicke ("Twilight"); trans actor and activist Carmen Carrera; producer Dan Jinks; actor-director Peter Paige; and writer-director Scott Peters.
That is all in addition to musical performances from emerging LGBT artists and a showcase of Outfest's Screenwriting Lab Fellows, featuring progressive representation within queer entertainment from filmmakers ages 16–24.
Special acknowledgement will further be given to LGBT nonprofits Outfest, It Gets Better, and GLAAD. Navarro said that while nonprofits like these are often tasked with playing watchdog to series and feature films that fail their LGBT characters, it is just as important to highlight what the industry does right and to learn from what already works. That's where Storytellers United comes in.
"Having an industry that represents [these efforts]...and gives those filmmakers a platform to explain why they did something that way or why they chose to go down this path, why they paid homage to a character or created a character in this representation, is our first big step to providing some leverage to this movement," Navarro said. "People are paying attention."
Future Storytellers United events will be held for other disenfranchised and underrepresented groups, including people of color, LGBT, women, the elderly, individuals with disabilities, and immigrants. For more information on Storytellers United, visit storytellersunited.com.
Ready to bring minority characters to life? Check out our Los Angeles audition listings!