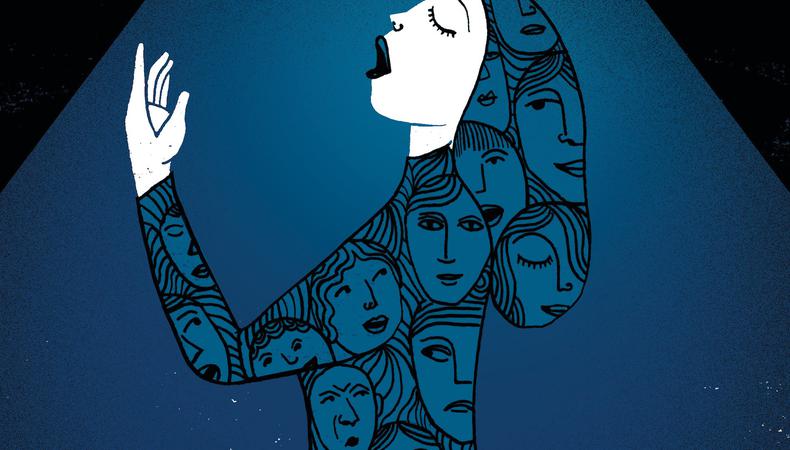 As of last year, I get to hear myself introduced as a Tony nominee. It'll come as no surprise when I say that it's a thrill; it's beyond imagination, it's just freakin' cool. And as I'm coming off the ride of a lifetime (complete with red carpets, swag bags, interviews, photo shoots, award ceremonies, and selfies with celebrities), I'm reminded of how I got here. Or more specifically, who got me here. I may have garnered some recognition, but a myriad of other talented and deserving artists got me here. Acting, you see, is a collaborative business.
Though there are many ways to arrive at the same place, I'm going to share with you, young actors, new actors, actors who don't know where to start, my best advice for how to make it happen. Or, how I attacked the beast.
"Hand to God" was written by the brilliant Robert Askins as part of his member duties of Youngblood, a writing group made up of writers under the age of 30 under the auspices of Ensemble Studio Theatre. Writing exercises are created to help these writers develop their voices, and I met Rob when I volunteered as an actor for them.
The first play of Rob's I did was called "Matthew and the Pastor's Wife." It was the story of a man who can't stop cheating on his wife. He's called to counseling by the wife of his church pastor and when she realizes that she can't fix him, she seduces him and, during sex, pulls out an oversized needle and sews his mouth shut. Onstage. Oh, it was bloody. It was hot. His mouth drenched in stage blood, my acting partner and I giggled with delight at curtain call. This was my introduction to Rob. He had worked with both Steven Boyer and I as part of Youngblood, and he knew he wanted to write something for the two of us. Lucky us that he dove into his darkest memories and most visceral imagination to create "Hand to God."
The rest is history—or at least, my history. "Hand to God" changed my life. I made my Broadway debut and got to perform for nearly 10 months there with some of the most talented, generous, creative actors with whom I've yet to work. I got accolades. But the lesson I'd like you to take away is that I got there because I had amazing people to work with who challenged and supported me.
The lesson in my story is to find an artistic home. See everything you can. The Broadway productions, the Off-Broadway gems, the Off-Off-Broadway hidden mysteries, and the teeny tiny hole-in-the-wall theaters doing things because they can. Find people who inspire and challenge you, who represent you. That's where you're going to want to work. Choose where you want to be. Though I never did it myself, start a theater company. I've done shows and showcases and readings at new theater companies. Find small companies you've never heard of. Don't be closed-minded about the work because they're not known. The work is often exceptional—or maybe it just speaks to you.
If there's an opportunity to work, take it. Work leads to work. You'll get better. You'll meet more people to collaborate with in the future. You'll work.
Carr was nominated for a 2015 Tony Award for "Hand to God."
Read more Working Actor columns here!