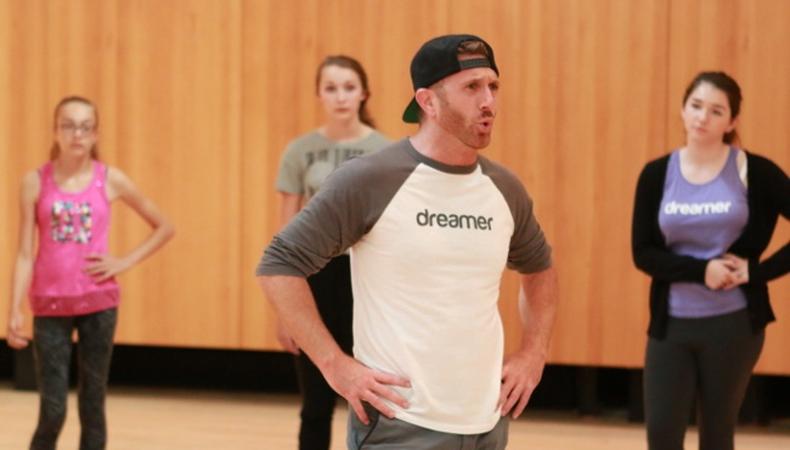 Craig D'Amico took to the classroom after starring in Tony-winning and -nominated shows like "Annie Get Your Gun" and "Fiddler on the Roof," and has been helping students reach their own Broadway aspirations for over seven years. In addition to working with the Broadway Dreams Foundation, a nonprofit performing arts education program, he also has his own acting coach practice.
What is the Broadway Dreams Foundation?
Broadway Dreams provides education opportunities and access to young aspiring artists. This summer, we're going to eight cities [Atlanta; Park City, Utah; Omaha, Neb.; Aspen, Colo.; New York City; Philadelphia; Los Angeles; and Toronto] and partnering with major performing arts entities in each location [to offer weeklong intensives]. Intensives are made up of half master classes in all three disciplines [singing, dancing, acting] and half rehearsal for a fully produced custom show based on the students we have in that city. We bring in Broadway faculty—over 80 members and a Broadway director—to teach the students in each discipline. We're a not-for-profit, so we raise all of our dollars for scholarships. Over 42 percent of our students are on full or partial scholarships, and we raised that money.
What sets the Foundation apart?
There is no age limit. We have students as young as 7 and old as 67. We don't separate classes in terms of age, either. A 10-year-old will be in a class with a 40-year-old; it's incredible what happens in the room in that respect.
How closely do students interact with teachers?
They get to develop relationships with faculty members and Broadway directors, not just in an audition for 16 bars but for an entire week. And the mentorship goes beyond the weeklong experience; [teachers] really take on being shepherds to these students. Plus, the faculty members come to the programs wanting to cast Broadway Dreams students in their productions and workshops.
Why audition for the BDF?
We act as a bridge to wherever a student is in their artistic journey; we're helping them get to the next step of whatever they're searching for, whether it's a high schooler wanting to brush up on their singing skills because they want to get into that school production or into a top university that has a program for musical theater. If they're in college or looking for a performance outlet, if they don't get summer stock gigs, it's so awesome; [they] can come to Broadway Dreams and work with all these Broadway faculty members and develop these relationships with Broadway directors for a week during the summer.
Is it a huge challenge?
It can be a lot of fun, but we want you to discover things you didn't know were possible and push you out of your comfort zone. So many students show up thinking they can only do one thing and go on to get accepted to college or get a role doing something they never thought they'd do.
Like this post? Check out more of our Inside Jobs!