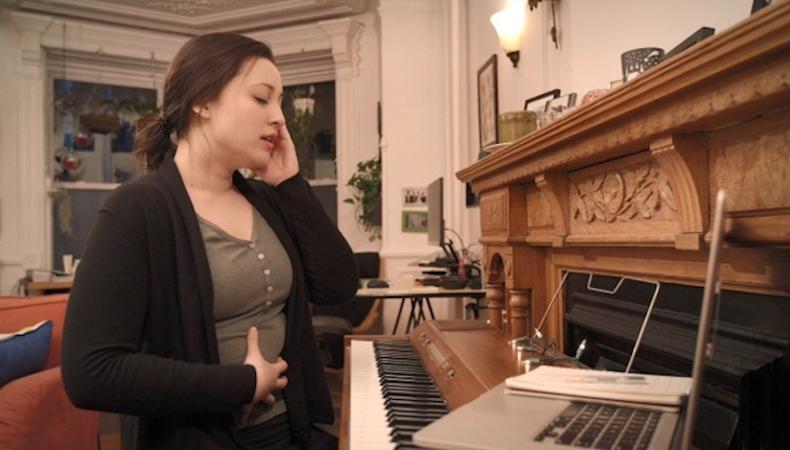 For musicians looking to tune their instrumental skills with the Juilliard School's world-renowned community of educators and experts, the performing arts conservatory has launched an online curriculum, Juilliard Open Classroom, that may be right for you. Designed for the musical aspirant on the go (young to old, novice to practiced), Juilliard Open Classroom began enrolling students March 7, and classes begin for two of its four courses—"Sharpen Your Piano Artistry" and "How to Listen to Great Music for Orchestra"—May 15. "Music Theory 101" and "Conquering Performance Anxiety" will begin June 26.
The Juilliard School's president, Joseph W. Polisi, promises a "much deeper dive into various disciplines of music" than the conservatory's current digital platforms with its first major foray into remote online schooling. "This has been an ongoing strategy that we've had," Polisi told Backstage, noting the school's years-spanning outreach efforts via Juilliard Global. "We're excited about the idea of taking Juilliard values and standards and putting them out in the digital world."
Developed in collaboration with online education provider edX, Juilliard Open Classroom gets further assists from the school's staff, including Dr. Michael Shinn at the helm for its piano course, Dr. L. Michael Griffel for its orchestra study course, Dr. Steven Laitz for its introduction to music theory course, and Dr. Noa Kageyama for its performance anxiety course. Each costs $497 to enroll and runs for six prerecorded online sessions. According to the program's website, each course calls for one to four hours of at-home work per week.
READ: How to Audition for 4 Top Acting M.F.A. Programs
While one-on-one interaction between students and their video educator is not in real time, students get personalized attention by uploading their work to chart their progress and receive direct feedback, analysis, and instruction from a Juilliard teaching assistant. Through other online groups, Polisi explained, students are also encouraged to interact with one another for additional workshopping and evaluation.
Polisi described the teaching style across the board as being "very much a Juilliard approach" in that they do not just emphasize pure technique. Speaking on the new piano course, for instance, he said, "It's [also] about the issues of…how passage work relates to rhythm and tempo. We even have a segment on classical era articulation based on Italian language so you can see that there are qualities in the Italian language that are seen in the rhythms of simple pieces that we've assigned in Mozart or Beethoven. So it's really an effort to try and reintroduce individuals to the piano and to enhance their experiences [with the instrument]."
For the piano course, prospective students should have an existing knowledge and know how to read sheet music at a beginner or intermediate level. A course like "How to Listen to Great Music for Orchestra," however, requires no prior musical knowledge—just an appreciation!
Looking ahead, Juilliard will continue to roll out new courses for Juilliard Open Classroom in addition to these first four offerings.
"We plan to develop many new courses over the time ahead," Polisi said. "These four will be launched, and then we're already geared up to look at a whole host of others."
For more information on Juilliard Open Classroom, visit open.juilliard.edu.
Want to act on the East Coast? Check out our New York City audition listings!