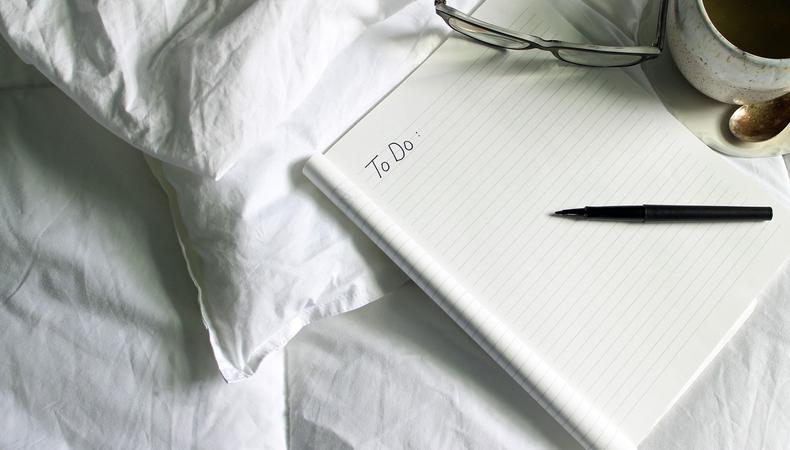 How are you doing with your New Year's resolutions? Yeah, me too. I didn't even make it one full week. In my defense, I had a really bad flu so I was practically forced to eat mashed potatoes and cake for two weeks. There's a reason why statistically, most people give up on their resolutions within the first few months of the year. The same thing happens with actors who set unrealistic or lofty goals for themselves. When those goals go unmet or the reality of them being unrealistic sets in, we start feeling bad about ourselves and become frustrated. Resolutions are fun. But they're not what careers are built upon.
Success is more than something that can be measured through accomplishments; it's also something we feel. One guaranteed way to have a successful year as an actor is to set attainable goals. Whether you begin your yearly plan January 1, May 12, or October 25, you need to create a plan of specific-yet-attainable goals that build upon one another getting bigger and loftier as the months and years go on.
Of course, it's important to have those lofty dreams or end goals, but save them for your vision board and dream journal. If you start with an end goal, chances are you'll have a harder time achieving it within a set amount of time. When that happens, we tend to get frustrated with ourselves and with our dreams, and we begin feeling defeated and overwhelmed. However, it's those actors who build plans out of attainable goals who stay in the game. Their drive becomes stronger and more powerful with every accomplishment, making them feel so much more successful and so much more in control of their careers.
Let's take for an example the actor whose resolution or goal is to be a series regular. That would be a great goal for the actor who is already on that path…the actor who has already worked their way up the ladder of attainable goals moving from co-star roles to guest star roles to recurring on two network series last season. However, a series regular goal for an actor just starting out in the business may not be a realistic goal.
Another example is Abigail Actress whose New Year's resolution is to sign with a great agent by the middle of February. Unless Abigail has spent the last few months doing all the preliminary work leading up to finding the right agent, chances are this resolution is not going to become a reality either. When February 15 comes along and she hasn't even gotten an interview, the excitement she felt at the beginning of the year will begin to fall away.
Instead of a lofty resolution, Abigail should have created a specific plan with attainable goals including:
Research agencies that would be a good fit
Create a list of seven agents with their addresses, phone numbers, and emails
Write agent cover letters
Mail headshots and resumes to agents
Research and put together an interview outfit that shows me in my most marketable and castable light
Set aside $25/week over the next four weeks to gather money to upload new pictures onto acting sites
Put together four promotional packages for interviews
These are attainable goals that you can have control over, that you can feel good about when you look at your to-do list and see your achievements with a big completed line through them. (There's nothing more satisfying than scratching something off your to-do list!) If for some reason you don't reach an individual goal, figure out why and how you can alter it or revise it so that you can scratch it off the list. Do you need to break it down into smaller, more attainable tasks? Probably. Do you need outside help to get there? Perhaps. Instead of feeling frustrated, create a plan to find that help.
Every month, revisit your vision board or your dream journal. Look at those end goals, those lofty resolutions. Take a moment to see yourself achieving them. Then get back to your goal sheet and create the next month's plan of specific step-by-step attainable goals. At the end of the year, you will not only see your successes, but you will feel successful as well. Guaranteed.
Get all of your acting questions answered by peers and experts on the Backstage Community forums!
The views expressed in this article are solely that of the individual(s) providing them,
and do not necessarily reflect the opinions of Backstage or its staff.