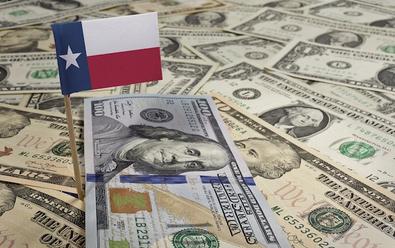 A federal appeals court has officially ruled against financially supporting Robert Rodriguez's "Machete" films and in favor of the Texas Film Commission.
Like other Southern states (namely Georgia and Louisiana), Texas offers producers and filmmakers tax incentives when they bring their project to the Lone Star State. However, if that project manages to paint the state or its residents in a poor light, as the commission has argued "Machete" has, Texas has the right to deny financial assistance.
In 2014, producers (not Rodriguez) sued for the taxes they were denied while shooting the 2013 sequel to "Machete," "Machete Kills," both starring Danny Trejo as a Mexican hitman, citing their First Amendment rights. The first film also starred Robert De Niro as an anti-immigrant Texas state senator, while the star-studded sequel included Mel Gibson, Demián Bichir, Sofía Vergara, Antonio Banderas, Cuba Gooding Jr., Lady Gaga, Michelle Rodriguez, and Charlie Sheen as POTUS.
"This financier was made well aware at the outset of production on 'Machete Kills' that this film would not qualify for a production incentive," said Rodriguez in a statement, when the lawsuit was announced. "Knowing this, the financier had abundant opportunity to choose not to finance the film, however they chose to move forward, knowing full well that the film would not receive money from the state. This is why I will not be cooperating with this financier and do not approve of this law suit in any way, shape or form. The Texas film community is a diverse and thriving part of the fabric of Texas, which I have helped support and nurtured through the years. I have shot nearly all of my films and now television projects in Texas, with Texas crews, something I look forward to continuing well into the future. As always, I stand with Texas."
The award-winning director houses his production company, Troublemaker Studios, in-state, and has pushed for his films and TV series, "From Dusk Till Dawn" to be shot in Texas.
There's no changing this native's stance.
Inspired by this post? Check out our Texas audition listings!