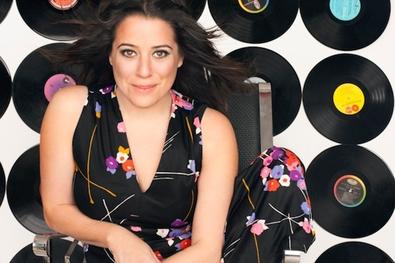 Tomorrow, Saturday, May 17, Backstage University is teaming up with Rock the Audition coach Sheri Sanders to offer you an audition class especially for pop/rock musicals.
Rock musicals are dominating Broadway and are now being written by authentic pop recording artists: Cyndi Lauper "Kinky Boots," Sheryl Crow "Diner," and Regina Spektor "Beauty." Tori Amos' "The Light Princess" is up and running in London, and Sting's "The Last Ship" is on its way to Broadway as we speak. The musicals "Motown" and "Beautiful" are following in the footsteps of jukebox musicals such as "Priscilla," "Rock of Ages," and "Jersey Boys," using authentic Motown and '70s folk/rock.
Actor, teacher, and author Sheri Sanders literally wrote the book on auditioning for pop/rock musicals. She tours worldwide to teach professional and aspiring actors how to choose, cut, arrange, research, and perform popular music to successfully audition for rock musicals. Sherri has had students on Broadway, "The Voice," "The X Factor," "American Idol," and "The Glee Project." And now she is here to help you awaken your inner rock voice. Sign up for the class with Backstage University and use promo code ROCK to get your ticket for only $60. Tickets are very limited, so don't wait!
And be sure to check out our Broadway audition listings!