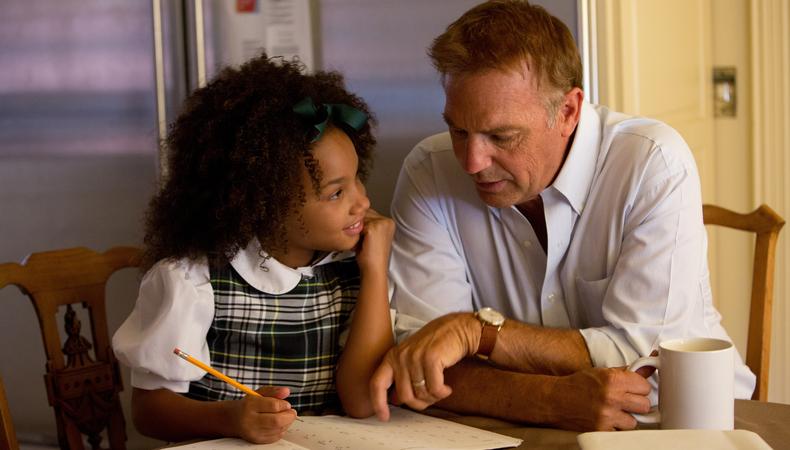 "I wouldn't say any casting process is easy, but [working with another casting director] makes it joyful. You speak the same language. You understand each other. Trust each other," says CD Sharon Bialy of working with Mike Binder on "Black or White," starring Kevin Costner and Octavia Spencer. "Black or White" takes a racially charged custody battle between two grandparents (Costner and Spencer) and transforms the story into a message of understanding and forgiveness.
"I love that actors responded to this really from their heart," Bialy says. "I applaud Anthony Mackie because he had just finished [playing] Falcon and he was going on to another big movie and he really carved out the time to do a small movie for not a lot of money because of how he felt about what the movie had to say."
Mackie plays Jeremiah Jeffers, Rowena's (Spencer) lawyer brother, a role originally written older. Bialy suggested a younger actor to Binder, and he agreed; according to Bialy, that's where a lot of the casting happens—in creative conversations. "Mike's the first one to take what he wrote on the page and change it because something makes more sense or illuminates something for him; that's a strength of his as a writer-director."
Finding Eloise, the young girl the custody battle revolves around, was hard because Bialy says they "wanted someone who just emanated that kind of goodness and was so sweet and kind and loving." One of Bialy's favorite moments was telling Jillian Estell she'd booked the part, because the call happened to fall on Jillian's birthday. "I called and said, 'Can I speak to Jillian and wish her happy birthday?' And her mom goes 'OK…' and I said 'Happy birthday. You got the part!' and she burst into tears. Her mother thought the casting director had called on her birthday and told her she didn't get the part."
Another choice Bialy is particularly proud of was André Holland as Reggie, Eloise's drug-addicted father. "It's a very complicated role and I love that Mike chose André to portray it, because André is a classically trained actor who's great with language and really smart. It was such an awesome statement that in any family one brother can become Anthony Mackie and one kid may become an addict—that's how it really happens." Holland brought something to the role that Bialy hadn't expected. "Because on the page he could have done Anthony Mackie's role. His casting in particular was not stereotypical because he has elegance to him as an actor."
Canadian actor Mpho Koaho was cast as Duvan straight from his tape and Skype auditions. "If you spend a half-an-hour talking to someone on Skype, it isn't the same as being in the room with them, but you really get a sense of the person." And Bialy knows what to look for. "You judge more on the actor's ability to take note of the direction you're giving and the changes that you're asking for and to quickly assimilate them. You also see how the actor understands the camera. Even when I'm in the room with an actor, one eye is watching through the camera and one eye is watching live because what ultimately matters is how it appears on camera because it's a film."
Pictured: Kevin Costner and Jillian Estell in Relativity Media's "Black or White."