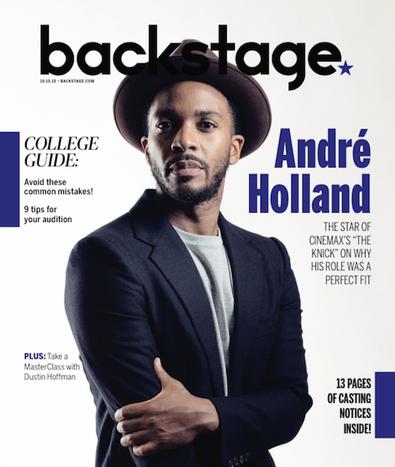 André Holland had to leave the country before he felt he could see himself clearly.
"Growing up in the South, I often felt inadequate and judged," he admits. "I felt people were always looking at me like, 'Where you supposed to be and why aren't you there?' "
But that familiar feeling disappeared for the Birmingham, Ala., native during a semester abroad in London. The cultural exposure helped hone the taste that would signal his future career as an actor while crystallizing his past back home.
"The way that my people use language is not so dissimilar to the way Shakespeare used language," he says of his family. "Growing up, we would go to my great-aunt's house, and we would sit out on the porch around a fire barrel and all the old people would tell stories. Listening to them, plus listening to my granddaddy preach [in church], it felt like Shakespeare.
"I love period work," adds the classically trained actor. "Probably more so than contemporary stuff." A nostalgic for black fountain pens and vintage cars, Holland—best known for his roles in "Selma" and "42"—has come into his own as Dr. Algernon Edwards, an ambitious surgeon on Cinemax's "The Knick." Now entering its second season, the Steven Soderbergh–directed drama is set in the early 1900s in the Knickerbocker, a fictional Manhattan hospital in the throes of shuttering before moving uptown.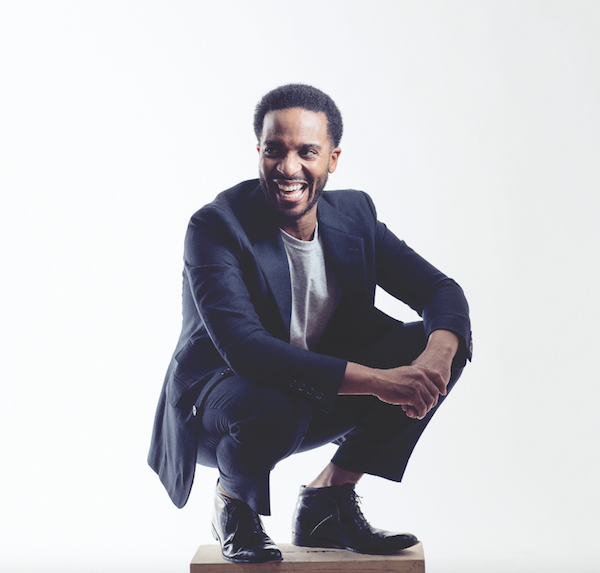 While the opium-addicted Dr. John Thackery (Clive Owen) presides over bloody and meticulously re-created cesarean sections and skull surgeries, the series' intricacies lie in what (and who) each character is willing to sacrifice for the sake of knowledge.
Though the Harvard-educated Algernon earned the respect of his peers while working in Europe, New York City at the turn of the 20th century is a different story, and his prestigious degree and valuable medical findings are eclipsed by the color of his skin.
As head surgeon, Thackery makes clear "he's certainly not interested in an integrated hospital staff"—white patients don't want to be treated by a black doctor. But as Algernon proves himself useful, the two develop a reluctant "affinity" for one another, wherein each recognizes the other's brilliance in spite of social circumstance.
"As soon as I read it, it was, like, man, I don't think I've ever read anything that felt like such a perfect fit," Holland says. "Having grown up in Alabama, that idea of struggling to find your place is something that really resonated…just that frustration. Being capable and intelligent and yet having to play this game and prove that you belong—that's Algernon. And so many of us are dealing with that shit, trying to figure out how to fit into this American thing."
When the second season picks up a few months after the events of the first, a new sense of (short-lived) accomplishment exists for Algernon as interim head surgeon, but the goalpost keeps moving, and trying to reconcile his many facets is made even more difficult when someone from his past appears.
While the shift in storyline was an adjustment, Holland's theater roots served him best while experimenting in the new scenario. He relishes the rehearsal process and it shows.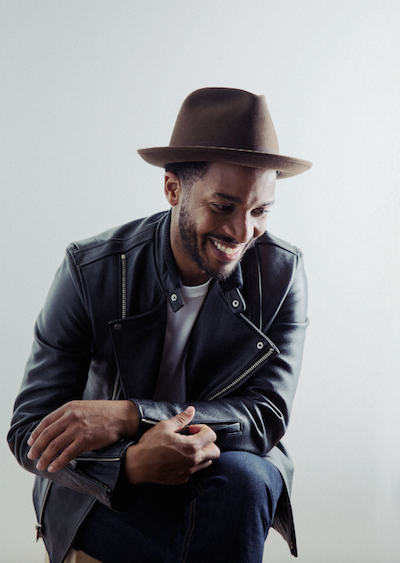 Algernon's attempts to contort himself into a 20th-century pigeonhole constitute Holland's most compelling role to date. The character as written is rich in detail and nuance; even so, Holland elevates the role beyond what's on the page. Even in his all-black neighborhood, where he's ostracized because of his "fancy dress" and way of speaking, he's able to make big statements within the tight quarters of whichever social constructs he finds himself in, using the subtleties of his gaze and body language to tell all.
There are scenes with no lines for Algernon, "but the look on André's face is worth more than anything we could've written," notes writer Jack Amiel. "He's got to hold so much in and be so restrained, not the uncouth, unacceptable African-American they expect [him to be]. Where does that anger and frustration go?" In Season 1, it exploded in back-alley fights with strangers; Season 2 finds Algernon still just as angry.
"People like to ask me about [Algernon's] fighting," says Holland. " 'Why would he do that? He's a surgeon. Why risk hurting his hands?' "
Sitting in the Library Bar of the NoMad Hotel in New York City, Holland looks down at his own hands clasped over his knee. "That rage is a real thing, and I think Algernon is becoming conscious, you know? Of what America is. The light's coming on and he's realizing exactly where he stands."
Reading the writings of activists James Baldwin and W.E.B. Du Bois further illuminated the character for Holland, who carried the latter's "The Souls of Black Folk" for the duration of Season 1's 70-day filming and into Season 2. The author's notion of double consciousness—"being caught between these two different worlds, and that balancing act of trying to be your authentic self but also understanding there are certain things you have to do to get ahead in the world," as Holland explains it—was particularly useful when approaching his character's fractured identity and his resulting rage.
In the final episode of the first season, while his white socialite lover Cornelia (Juliet Rylance) is marrying someone else, Algernon's fury boils over and he provokes a fight with a large man he's unlikely to beat. His last scene sees him unconscious and bloodied on the cobblestone; Soderbergh takes a hand-held, close-up style for it, but one quick shot gives us a bird's-eye view of the fight through a grate.
"You never know what Steven has in mind for a certain scene, so you have to be prepared to do the whole thing in one take," Holland says. But it was the director's minimal feedback and preference for two takes or less that emboldened Holland in his choices.
"He gives you enough to get you going [beforehand] and then it's up to you to bring in the performance that you want to do," he adds. "He just trusts that he's chosen the right people."
The same level of confidence extends to the writers, who say they were better able to write to the cast's strengths for Season 2.
"He just walks all the paces of Algernon," says co-writer Michael Begler. "You can see it and physically feel the energy coming off of his body from [him] really trying to get into that space."
A witness, albeit fictional, to our checkered history is an important "space" to be in for the actor, both on a professional and a personal level.
"What I've learned in the past years of being in this career is that for me, it's very important that I do things that have integrity and that won't embarrass my family. That's not to say I always want to play good guys or historical characters who are on the right side of history, but I want there to be some dimension and some heart to everything that I do," he says, adding, "I also want to know what it's like to be at the center of the story and not on the periphery." Because the center's where he's supposed to be.
---
The Accused

André Holland is probably the only actor ever arrested for Backstage.

Before his NYU grad school days, the actor attended Florida State University. Around midnight the day before an essay deadline his senior year, he was in the library working on a piece about acting with a spread of books and a copy of the magazine, to which he subscribed, on the table in front of him for reference.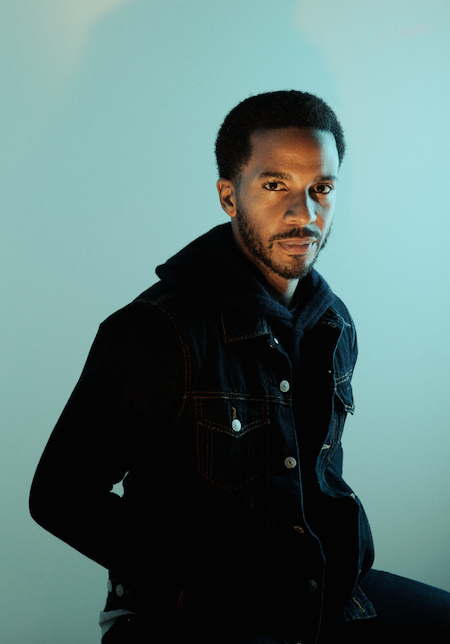 "It got to be about 1 o'clock and the woman came around saying the library was closing. So I packed everything up, put the books to the return side. I saw the Backstage and the cover of it was one that I'd gotten in the mail, so I thought it was mine. Grabbed it, put it in my bag, and ran out of the library.

"So when I go out, the alarm goes off. I'm like, 'What in the world?' I open my bag, I'm going through it and there was that copy of Backstage."

He apologies profusely and the woman tells Holland to wait a few minutes. And he does. And then he waits some more.

"It's getting later, so I go over and I'm like, 'Listen, I'm sorry but I've got a paper to turn in. Can I go?' She goes, 'Just be patient. The police will be here in a minute.' "

He ended up spending several hours in the university's "pokey" for the mistake. "So when I told my mother I was doing this interview, she was like, 'You have got to be kidding me! Look at God. Just look at God!' "

Do you have any wild stories about an issue of Backstage? Tell us in the comments!
Want to read more? Check out our Backstage covers here!