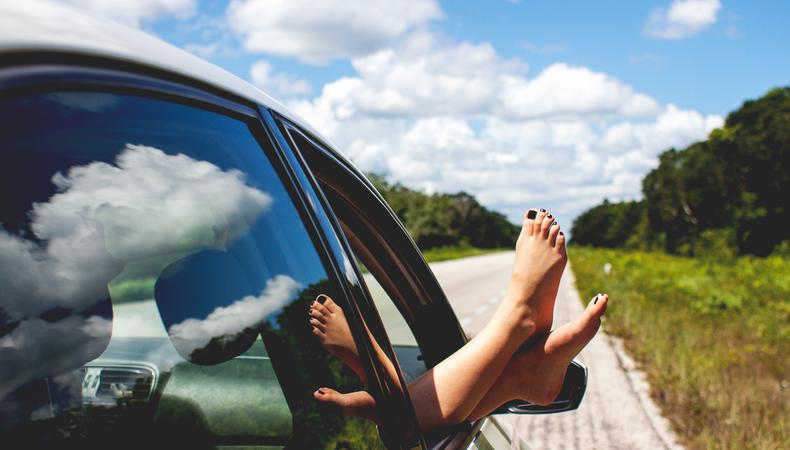 One the most important-yet-often-forgotten aspects of an actor's life is self-care. How you do it depends on who you are and what makes you comfortable, but don't let the practice fall through the cracks.
Below are some suggestions on how to make sure you're practicing self-care amidst all the craziness that can be an actor's life. Personally, I find trying something out of my comfort zone keeps me feeling good and inspired, but to each their own!
1. Take a class that has nothing to do with acting.
Learn conversational Spanish. Discover how to bake bread. Sign up to salsa dance on the Hudson! When we take our mind off of acting, we open our eyes to the world around us.
2. Meditate.
Teaching yourself how to sit in silence while clearing your mind is not only helpful for you as an actor, but also as a human being. Meditation allows our brain to rest, to feel where our bodies are in the moment, and to get us in tune with our instrument—our body.
3. Volunteer.
Helping others is one of the best ways to get out of our heads and into a different world of needs and wants. Like animals? Volunteer consistently at a shelter. Dig helping kids? Find an arena where you get to be their hero, helper, and inspiration. Can't get enough of the beach? Grab some friends and create your own beach clean-up day. You will be surprised how great you feel after.
It's easy to get caught up in our own dialog of, "Why didn't they book me? Where did all my auditions go? How come I'm not working more as an actor?" Volunteering feels good for the soul, which is where our heart lives, and where our gifts come from.
4. Talk it out!
Call an actor friend, best friend, or someone who has nothing to do with the industry, and talk about how you're feeling. We are all human, so we relate to each other on various levels despite a shared profession. When we are open with others, we allow room for new perspectives that support us in moving forward.
READ: Find Your Breath: How to Stay Grounded + Centered When Things Get Crazy
5. Journal.
Journaling from a stream-of-consciousness point of view helps us get our feelings out of our body and onto the page. Get angry. Get sad. Most importantly, get your feelings out so they do not manifest in other areas of your life.
6. Cry.
A good old-fashioned cry not only makes you feel wonderful afterward but also allows you to move through your emotions. Actors often hold back if they're embarrassed, don't want to infringe on others, or are too proud to let the tears flow. But then their work suffers. Once actors allow themselves to feel their truth and let the tears flow, the work underneath tends to be the most honest performance. Actors who cry tap into their raw emotions, freeing them up to work from a deeper level.
7. Eat health(ier).
Cities tend to be a haven for carbs, stress, and little sleep. After a while, this takes a toll on our bodies, leaving us feeling depleted with our "gas tanks" of creativity exhausted. Forget the sugar, pasta, and coffee, and focus on replacing them with water, fruits and veggies, and foods that are low in sodium, sugar, and carbs. Experiment and see what happens. A little detoxing can go a long way.
8. Learn a new craft.
Try painting, pottery, or learn how to build a robot! Anything new excites the brain and keeps us inspired. We begin to see old obstacles in a new light while learning that we're capable, intelligent, and really good at things other than acting. When we exercise our other skills, we build confidence.
9. Get out of town.
Look for areas nearby that appeal to you and get out of town! You will change your perspective by simply by changing your environment.
10. Pamper yourself.
Finding something that makes you feel good—it's essential to a happy actor life!
Melonie "Mel" Mack has worked in entertainment in NYC and L.A. for 17+ years. Mel began teaching 10 years ago, helping actors find comedic timing within scripts. Mel studied with some of the best teachers in the business: Lesly Kahn of Lesly Kahn & Company, John Rosenfeld of John Rosenfeld Studios, & Billy O'Leary of The Actor's Path. Mel's national commercial credits include Verizon, Nutella, Toyota, Bud Lite, Pampers, Visa, and Ikea, among hundreds of others. Mel has worked with renowned artists Damian Lewis, Jamie Chung, Eva Longoria, and Madonna, to name a few.
Mel owns and operates Mel Mack Acting Studio (MMAS), offering educational programming, ranging from classes and workshops to career coaching and advice sessions. Mel cultivates a community of talent that she develops and often refers to casting directors and projects when they are a good fit. Mel also runs a Casting Support business, running casting sessions that position her in the room. As Mel is behind the table, supporting directors and clients who make casting decisions, she has invaluable insight into what works for actors and what doesn't.
Get all of your acting questions answered by peers and experts on the Backstage Community forums!
The views expressed in this article are solely that of the individual(s) providing them,
and do not necessarily reflect the opinions of Backstage or its staff.