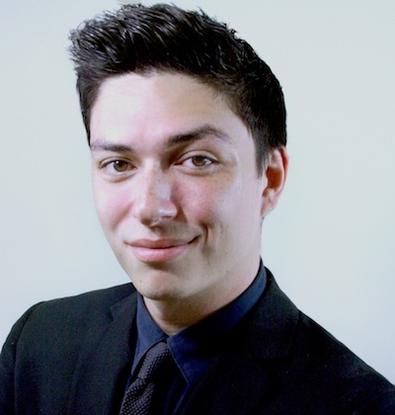 It's interesting how information is shared these days. We see what our friends and family are up to through Facebook, tweet our opinions to the hundreds of thousands of users in the Twittersphere, and connect with industry insiders on LinkedIn.
As a publicist, the continuous evolution of social media marketing has increased the reach that traditional publicists in the past were unable to use. I've always suggested that keeping your profile information up-to-date on your social media accounts—even if you're not constantly updating your status—is a great way to be open to contacts and connect with opportunities.
Here are five great ways to take advantage of social media.
1. Facebook Fan Page. Facebook is the most popular social media platform to date and has a wide range of features with an easy-to-navigate interface. One of the best features would be the fan page integration. If you're an actor, I suggest building a fan page. It's pretty much an interactive electronic press kit that anyone can view. Being able to post images, video, and updates on your current work while using a different profile than your original one is excellent. Your fan page should focus mostly on news and press opportunities, especially for those that would prefer they keep their personal profile private.
2. Twitter Account. Originally, I was impressed with Twitter's infinite hashtag options, but now that Facebook uses hashtags, Twitter has lost some of its uniqueness. However, Twitter is a great place to share your information, press, and work. You have direct access to other actors, celebrities, directors, casting directors, etc. If you're searching for an agent or trying to get your new acting project some publicity, Twitter is the most effective platform.
3. LinkedIn Groups. LinkedIn is one of the "classier" social media sites. Though many see it as more of a business and job seeker portal, LinedIn have a variety of features that actors should take advantage of. The "Actors and Casting Directors" group is a good place to start. The group boasts roughly 32,000 members, which means there's opportunity to network and meet new acting buddies.
4. Tumblr. I haven't kept up with my current Tumblr account that I used for my business, but I've definitely seen the amount of features Tumblr has and what you can do with it. For one, you can post GIFs of your latest performance. Tumblr is a great way to showcase images of your past work, press clippings, contact information, etc. Also, it may be more mobile friendly than your official web page, keeping people who are searching for you online from getting frustrated on their phones.
5. MeetUp.com. Meet up is a great site that gives people the opportunity to plan and execute meet-ups in their neighborhood. The best way for an actor to use this service is to search for production and studio related events. There's a difference between bumping into an entertainment executive at a party than running into one at a meet up. Though you may want to talk shop, the executive probably wants to have fun and enjoy himself. However, at meet ups, you can expect a much more laid back vibe (unless noted otherwise) with people who just want to meet other people. You never know who you'll meet, and at the end of the day, enjoying the company of like-minded individuals is a treat.
Garrett O. Thomas has been working in public relations for several years. He lived in Tucson, Arizona where he focused on restaurant publicity, combating restaurant foreclosures during the economic recession in 2008.
Eventually, he moved to Houston where he began working in technology publicity. Promoting software and online publicity integration for Fortune 500 companies. After handling more than 12 contracts and overseeing hundreds of thousands in contractual agreements, he decided that he wanted to progress his career into the entertainment industry.
He got a job as a celebrity publicist for Def Jam artist, Jeremih in New York. While Garrett collaborated with Def Jam and CAA, Jeremih received a Billboard Awards 2012 nomination for Top R&B song. From that point on, Garrett has worked with musicians, actors, and producers, promoting brands and educating them on his publicity knowledge and increasing his reach into a variety of areas in the entertainment industry.
You can follow Garrett on Twitter and friend him on Facebook!