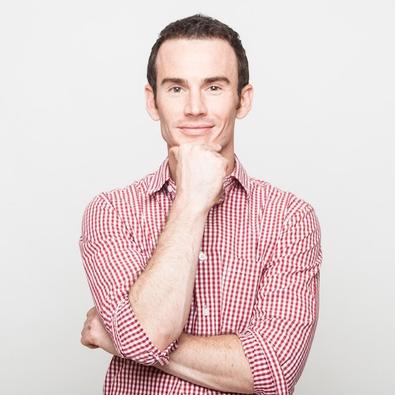 YouTube can make or break you. Video doesn't lie!
Casting directors and creatives are going to either YouTube or Google to research you. Since YouTube is owned by Google, your public videos can (and will) show up in search results.
Here are five tips to maximize your YouTube presence.
1. Only share your best work. Even if you're not a tech savvy person, spend some time doing some cleaning and designing of your YouTube presence. As indicated above, your content from many years ago can still show up in search results.
In this day and age when your online presence is a 24/7 audition, make sure you're presenting your best self. Here, and on all social media, think quality over quantity. It's about sharing the talent they're hiring today.
Visit youtube.com/my_videos to do some cleaning. Change any videos that don't reflect your current best self from "public" to "unlisted." This way, you can still share the unlisted links of your videos if requested (but the Internet finds a curated collection of current clips)!
2. Create a playlist. YouTube (and Google) don't necessarily prioritize how many people watch your videos. They prioritize how long people stay. That's a higher indicator of high-quality content.
Set yourself up for more exposure by creating a video playlist. Visit youtube.com/view_all_playlists and create a public playlist of your best work.
It's the Netflix effect: People can now binge-watch your content and YouTube will help autoplay the next "episode"! Here's an example of 52 #TellMeTony episodes!
I recommend embedding this playlist on your website—especially the homepage. If desired, you can still present a gallery view of videos (side by side or stacked) on the "Media" or "Videos" page. However, on the homepage, l'd encourage embedding a playlist.
3. Add subscribe buttons. Start growing your fan base on YouTube by making it easier for people to subscribe. Click here to add a YouTube button to your website (as shown below).
Visit youtube.com/branding to learn how to add a subscribe graphic to the lower corner of your videos. For an example, watch this video of my voice teacher, Andrew Byrne, on Backstage's channel!
If you want to get really slick, add "?sub_confirmation=1" to the end of your YouTube hyperlink. This generates a pop up to subscribe when someone clicks your YouTube icon or hyperlink. See what I mean?
4. Customize your upload defaults. Save yourself some time for future video uploads by creating a template at youtube.com/upload_defaults. I'd recommend including your name in the headline such as "Actor Name - Video Name" and putting your website in the description text such as "Learn more at http://YourName.com." In the tags, include your name and any other relevant key words.
5. Add your website and social media links. It's really smart to cross-promote your social media. I recommend you "link and sync" your website and social media, turning website visitors into social subscribers and social subscribers into website visitors.
To add a website link and social media icons to your YouTube channel, you first have to verify your account. Visit youtube.com/features and click "verify" next to account status. This usually involves confirming through your phone to make sure you're not a robot.
Once you've verified your account, you should be able to visit your channel, click the gear settings, and "Customize the layout of your channel." From there, you can add your website and social links—in addition to other advanced features of designing your YouTube channel. Watch the video below to see how!
Like this advice? Check out more from our Backstage Experts!
The views expressed in this article are solely that of the individual(s) providing them,
and do not necessarily reflect the opinions of Backstage or its staff.