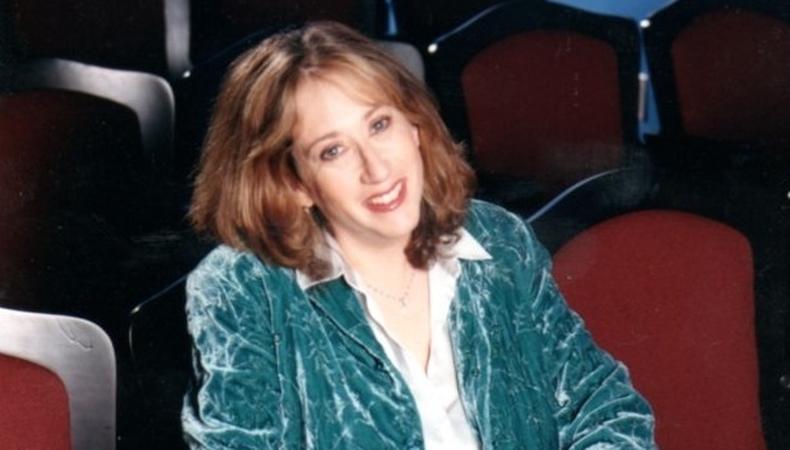 Springtime in Hollywood is the season of the bubble, or some may call it, the nether, when everyone is waiting to hear which pilots get picked up. Right now we are in the thick of it. Actors, writers, and agents—truly everyone in the biz—is slightly on edge, waiting for the deciders to decide. The series regulars are wondering, worrying about their mortgages, their kids' tuition and dreamed-of vacations, all hinging on whether or not their show is a go. Guest stars are hoping to be bumped into 7 out of 10's or 15's, or whatever the trending number is these days.
Then, there are the actors who didn't book anything and those who hardly had an audition. For these multitudes, spring is the season of wondering just how to reinvent themselves. This is a season of promise and of uncertainty. For actors with the right attitude, this is the time to do some spring cleaning—to re-assess the résumé or reel, the acting classes, and the plan for the future.
Recently, I spoke to the graduating class of SUNY Purchase, a conservatory class that began four years ago. It started with 22 students and I met the 11 who remained in the program. In four more years maybe only half will still be in the acting profession. The attrition rate is not surprising; choosing this field of study and staying with it takes guts, talent and conviction. I spoke to these students along with a wonderful group of acting alums from SUNY Purchase—actors who have cobbled together careers that keep them gainfully employed. These actors impressed me as much as the students. Not only are they talented, they have the necessary tenacity to keep at it. They shared powerful stories about supporting one another, being professional, being prepared, staying on their game and in the game. These actors are not household names, yet they are the bread and butter of television, theater, commercials, and feature film. They may be the unsung character actors; shows are not built around them, yet they are the brick and mortar, critical to the architecture of every production.
The students responded to their Hollywood tales with a mixture of anxiety and hope. It was clear that to succeed, it would take everything they had, and the bonds between them and a sense of community, would be essential to their endurance and success. Not everyone will get an audition that first pilot season, but if one of their classmates does, that will equal a small victory for all of them. They learned that those who stay with their craft and on point may well come to experience the bubble of pilot season.
So, now is the time to clean your actor's closet and take a look not only at your wardrobe, props and shoes, but look deeply inside yourself. Toss out that entitlement that perhaps is holding you back, throw away the memories of the auditions where you didn't kill it or get it—all of those that didn't yield you work. The pilot may or may not go, but the journeyman actor must stick around for the second act.
You can really help yourself, by taking a step back from it all.
1. Look forward and don't dwell on what didn't happen.
2. Research new representation if you feel that you could be better represented. Don't point any fingers, but rather figure out a constructive game plan.
3. Stay in the "know" about all the shows that may be picked up, and read up on those shows that say are in the bubble for a pick up. Figure out which show may lend itself as a match for your "type."
4. Take a class and find your acting guru.
5. Refresh your headshot: Consult with your photographer and consider how the photo will look as a thumbnail online. You need to pop smaller as well as bigger.
Inspired by this post? Check out our audition listings!
Heidi Levitt most recently cast the film,"Cesar Chavez," directed by Diego Luna and starring Michael Pena, America Ferrera, and Rosario Dawson. The film is now playing in select theaters across the country. She recently cast the play "Different Words for the Same Thing," by Kimber Lee, which runs from May 4-June 1 at The Kirk Douglas Theatre. Other casting work includes Wim Wenders' "Every Thing Will Be Fine,"—in post- production now starring James Franco, Charlotte Gainsbourg, Rachel McAdams, and Marie-Josée Croze, and Levitt is currently working with Werner Herzog on the feature film,"Vernon God Little." Other notable films she cast include,"The Artist," "Nixon,""JFK,""Natural Born Killers," "Nurse Betty," "The Rock," and the beloved "The Joy Luck Club."
She is a graduate of Barnard College and the AFI Producers Program where Heidi is now an adjunct faculty member teaching casting to second year directors. In 2010, she created of Actor Genie, which is available on iTunes and Android. The app tells actors what's casting and who's who, and it has loads of inspiring quotes and advice from well know actors, directors, writers, acting coaches, and much more.
For more information on Levitt, visit http://www.heidilevittcasting.com. Follow her on Twitter @theactorgenie.