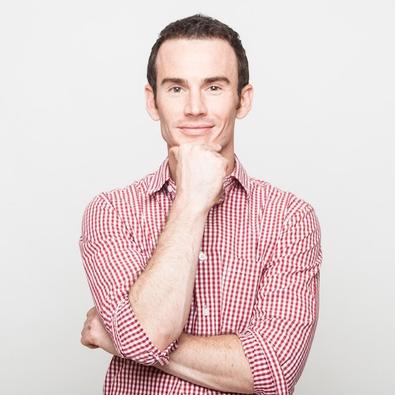 You've created a great Web series, blog, or one-person show. What's the best way to get people to come see it?
Social media! Here are four ways to attract larger audiences for your content.
1. Great art and copy. Social media is often two parts—art and copy. Usually, this breaks down as a photo, video, or embedded link with a headline, description, or caption. Stay social (inviting two-way conversation versus pushy one-way broadcasts) and include some media!
Media (photos, videos, or embedded links) usually catch the eye first. Posts with media are even said to get 12x more engagement! To start, create (or curate) great media surrounding your content. I recommend Unsplash for stock photos, Canva for custom graphics, a professional filmmaker for video, and a professional designer/developer for your website(s).
Next, choose your words! Craft your headlines, descriptions, and/or captions to connect with your audience. Often less is more. Social media works best as a taste test or teaser. Compel them to click. I often compare hashtags to bread crumbs—leading the right people to a set table serving a 24/7 buffet of your awesome sauce.
You've got to design each social media post and platform—not just focus on your main creation (Web series, blog, show, etc.). Backstage is a great example. Look on its Facebook page and see how it customizes the art, headline, and description on each post. Look on its Twitter and see how it uses specific hashtags to attract the right audience. Do that, too!
To get an audience to click, read, and then take further action on your content, strategize the art and copy of your social media. You've got to draw them in!
2. Spin per platform. Sharing a post on Instagram is different than Vine, Snapchat, etc. You have to honor the context of the platform above all. Spin your content like a DJ or a chef for each "room" in your empire (same basic ingredients, majorly different tastes). Each room has a different vibe and crowd. Post your content where it makes the most sense. It doesn't have to be shared everywhere.
3. Share more than once. I fully admit it…social media is time consuming. However, it's helpful if you share your post more than once—especially on Twitter. Don't be afraid to utilize #ICYMI, #WBW, #TBT, #FBF, etc.
Strategically schedule your re-share(s). Spread out the posts so you don't annoy your audience, but rather catch their eye and attention again. If a social network doesn't allow you to schedule a post, put an alert in your calendar. You can even compose your posts in advance to easily copy and paste. This way, each share is different, too!
4. Spin and share again. If you've already created something years ago (be it a show or blog), don't be afraid to refresh it and share it again. Content marketers often turn their blogs into books, online courses, seminars, podcasts, Periscopes, etc. You can do the same with your content—just keep presenting it in new and improved ways.
Now you tell me: How do you get people to click and consume your content?
Like this advice? Check out more from our Backstage Experts!
The views expressed in this article are solely that of the individual(s) providing them,
and do not necessarily reflect the opinions of Backstage or its staff.