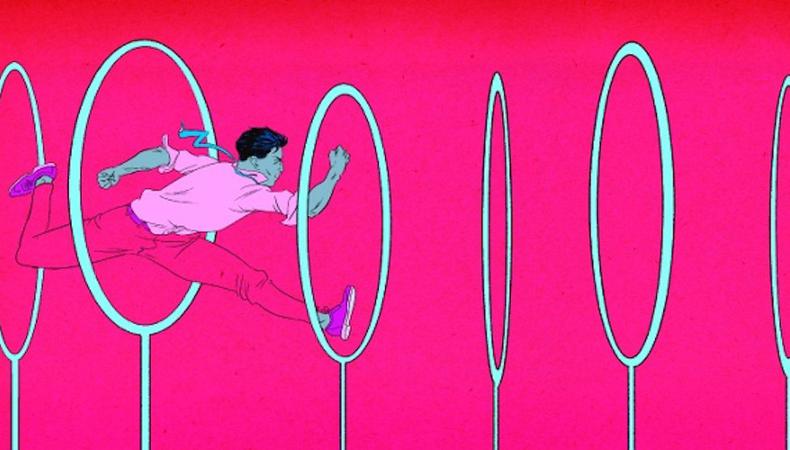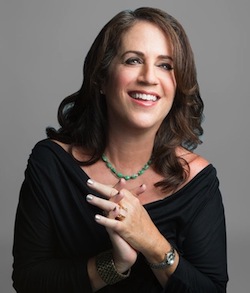 I just started casting a pilot, and once again, I marvel at the talent that comes in the room. That said, there are a few technical mistakes actors consistently seem to make.
1. If your scene has more than one person in it, do not direct your off-camera looks to include the director, producer, or anyone sitting in the room—it makes them wildly uncomfortable. You can either use the reader (who can play all the characters) or the cameraperson. You can also choose a spot directly to the side of the camera. Just make sure you're not directing those looks too far from the lens or we'll lose your eyes and expression.
2. The camera picks up everything, but you still can't whisper. You've been taught to "play to the room," and these new-fangled cameras (and phones) are pretty amazing. You still need to make sure you're heard.
3. Be as off-book as possible so you can receive notes from the director. I work with one who loves actors and is very articulate with them. If he likes what you're doing, he might give you six or seven notes per scene. If you don't know the dialogue well, your head will explode. You've got to be on your toes so that you can change it up when you get those notes. Don't just stick to the way you've been doing it over and over. We want to see that you can listen and adjust.
READ: How to Make Auditioning Easier
4. If your lines include a name or a word that you don't know, look up the pronunciation and meaning. I can't tell you how many times people have mispronounced a designer's name. For a character who should know better, it's an instant giveaway that you didn't do the proper research.
5. One of our producers is the writer. He thinks his words are golden and would like to hear them read as written. However, a button—especially in comedy, and only if you know what you're doing—can be a very good thing. (By button, I mean a look, reaction, or ad-libbed line that "buttons up" the scene.) But be careful and don't overdo this option.
6. When we ask that you bring a hard copy of your picture and résumé, unless you're Will Smith or Angelina Jolie, we mean it. And make sure they're both up to date.
7. Speaking of your résumé, please—for the love of all that is holy—list your height. When we're casting an ensemble, we need to know your height so that we can know how you'll look in the frame with the other actors. If we envision some characters having a particular height, it would be nice to find it without having to make calls or look online.
8. We don't always have time to procure an O-1 Visa for you. If you're not a U.S. citizen, put your status on your résumé. If you have a green card, even better!
9. Research, research, research. Know who you're reading for. Every script has a rhythm, like music. You've got to know their past work so you know the tone of the piece.
10. Separate your demo reels or clips into comedy and drama.
11. Finally, read the script. There's no way you can understand the tone unless you do. On my current project, the script is available, and yet several actors have auditioned without reading it because "their agent didn't send it." If you don't get it from your agent or manager, push back and ask them if it's available.
Known for her work in film and television, producer and casting director Marci Liroff has worked with some of the most successful directors in the world such as Steven Spielberg, Ridley Scott, Mark Waters, Christopher Nolan, Brad Bird, and Herbert Ross. While working at Fenton-Feinberg Casting, she, along with Mike Fenton, cast such films as "A Christmas Story," "Poltergeist," "E.T. – The Extra Terrestrial," "Indiana Jones and the Temple of Doom," and "Blade Runner." After establishing her own casting company in 1983, Liroff cast "Footloose," "St. Elmo's Fire," "Pretty in Pink," "The Iron Giant," "The Spitfire Grill," "Untamed Heart," "Freaky Friday," "Mean Girls," "Ghosts of Girlfriends Past," "Mr. Popper's Penguins," "Vampire Academy," and the upcoming "The Sublime and Beautiful," which she produced as well, and the upcoming film "Magic Camp.".
Liroff is also an acting coach, and her three-night Audition Bootcamp has empowered actors to view the audition process in a new light. The class spawned an online course available at Udemy entitled "How To Audition For Film and Television: Audition Bootcamp." Visit Liroff online at marciliroff.com, follow her on Twitter @marciliroff and Facebook, and watch her advice videos on YouTube. You can also read her blog.
Inspired? Check out Backstage's Los Angeles audition listings!