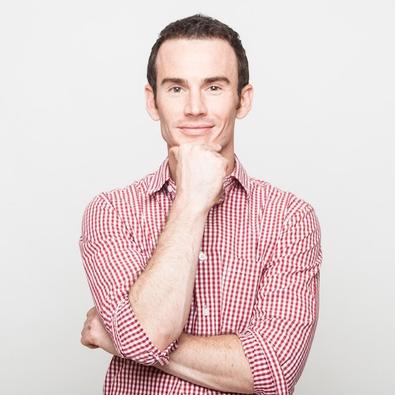 I often hear actors say they hate social media because talking about themselves makes them feel icky. Even worse, they don't feel like they have anything to say. In hearing this, I've realized there are thousands of actors who aren't utilizing social media because of doubt, fear, or other negative aversions.
Think of social media as another communication channel. Posting on social media is like calling your mom—multiplied by your amount of connections. It offers you scalable reputation and relationship management. (#Winning!) So get over your fear of feeling gross by sharing, and replace that "ick" factor with more of an "it" factor in four steps.
1. Examine why you feel icky.
My guess is that you have some limiting beliefs. It's easy to play a character; it's not as easy to put yourself out there—which is the reason why auditioning is such a skill. Social media is more like auditioning (only you'll get instant feedback from a global audience).
I always work to empower my clients before equipping them with tools and strategies. There will always be critics in the world but until you have the confidence to speak to seven billion people online, you will not be utilizing your full potential on the internet. You are enough. You are worthy of being seen and heard.
2. Redefine self-promotion.
Now that you're out of your own way, let's redefine the actor's use of social media. You're not self-promoting, you are sharing your best and truest self consistently. I want you to share only your best, truest self. Stay positive, be authentic—it's what makes you stand out—and be consistent in tone and frequency.
3. Share one gracious update at a time.
Part of the reason you may feel icky sharing online is that you know how easy it is to impact someone negatively. You've been there—comparing your reality to someone else's success. As such, do not share more than one update at a time. When you share a bit of good news, make sure you always add gratitude. Doing so will make your audience fall even more in love with you. "You're a real person, just like me!"
4. Make it about your audience.
Always add value with what you share. Why should I care? Your value add can be a #selfie! Typically, selfies share your best and truest self. The value add in a selfie is that you're sharing an update to people who care about you. However, adding value (for your audience) does not include "selling" what you're doing. That's when things get icky.
Sharing your best and truest self consistently can approach the fine line that separates narcissism and bragging. However, as long as you keep the focus on your audience and follow the other three steps in this article, you will avoid the "ick" factor and deliver more of the "it" factor online!