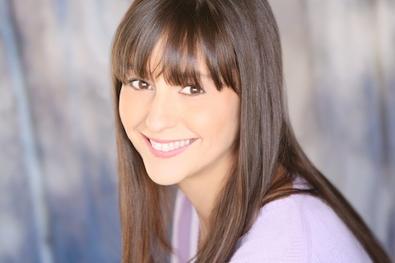 There's no doubt that being picked up by an agent or manager is one of the most exciting moments in a young actors life, but the decision a family makes when they sign a contract comes with its challenges. Over the course of the last decade, working with professional child actors has given me a unique insight into the hurdles families face when their child enters the business.
It's a singular pursuit. Love ice skating? Long to be on the tennis team? Interests outside of the acting business will have to fall by the wayside when a job gets booked. They may just be kids but they're about to enter a very adult business. The realities of working include giving up plans with friends and sacrificing some of their outside pursuits. You'll quickly know if your child is really ready for the challenge. If they love performing more than anything in the world and never view missing a social engagement or dropping out of an after school activity as a major sacrifice, they just may be in the right business.
Sibling rivalry can be intense. Most young actors love being the center of attention. When you're an only child, there isn't anybody else in the home vying for the spotlight. However, when brothers and sisters are part of the equation, a sibling's envy can quickly enter the picture.
The working child actor will certainly require an inordinate amount of time and attention compared to the non-working sibling. Time spent shuttling back and forth to auditions, acting classes, voice lessons, and time spent away from home for a job will quickly put a large amount of pressure on how much time a family can spend together.
Additionally, people just fawn over actors! Be prepared for family and friends to be enamored with your "little star" and give less attention to other siblings. Follow some golden advice from stage mom Mindy Poon on making sure that the non-working sibling still feels special. Poon is certainly a mother in the know; she has three working children and advises, "Always make sure to keep non-working children busy, busy, busy. This means enrolling them in lots of after-school activities and keeping them busy with play dates!" Poon has two sons who will soon be in "The King and I" at Lincoln Center, but her middle daughter is not in the show. She already has her daughter's calendar jam-packed with tons of workshops and special classes to keep her busy, and has a special mother-daughter trip planned. Of course, Poon is realistic. She knows during press time, her daughter will probably feel left out and "won't be a happy camper," but from experience, keeping her daughter busy makes all the difference in the world.
Even the strongest family foundations will be tested. Yes, single parents can have kids working in the industry, but you have to make sure that you have a great support system around you! It really does take a village, and very often, financial resources. Babysitters and trusted family members to get your child to and from auditions and bookings will quickly become necessities—especially if both parents work. Also, make sure you have a strong foundation with your partner. If you don't, jobs like touring will certainly not bring you closer together, but will tear you apart. Unfortunately, the stories of couples divorcing after being away from their family for extended periods of time are all too common.
Extreme flexibility is required. You will be on call 24/7. One parent may have to be totally devoted to your child's career, with an ability to drop everything at a moment's notice. The vast majority of families will have to escort their working child to auditions, bookings, and coaching sessions. According to Poon, who's been on tour a number of times, national tours don't give a stipend to the family to hire a guardian. You must hire your own. Parents, be prepared to put off a career to help your child succeed in the business. You may be notified of an audition via text at any hour of the day and it's imperative that you never miss a great opportunity.
Your child will be exposed to an adult business. If your child books a Broadway show or a national tour, they are entering an adult world with adult situations. The parent of a working child must make it a priority to instill both proper values and a sense of self-worth that allows the child actor to successfully adjust to an adult working environment. Stressing what is right versus wrong will go a long way in guiding them through some difficult situations. Here's a little personal anecdote: I was in a benefit for famed choreographer Agnes DeMille when I was in fifth grade at the Shubert Theatre on Broadway. That night made quite an impression on me; I never forgot it! There were scantily clad, half-naked actors walking around all over the place! So be prepared, your child will be exposed to a lot of things before their time.
Being a working actor is an education in and of itself. The people your family will meet and the experiences you will have are once in a lifetime opportunities. Whether on a national tour or shooting a film, surrounding yourself with people who have the same goals and aspirations; being in the company of like-minded families is just one of the reasons why the sacrifices of having a working child are well worth it!
Like this advice? Check out more from our Backstage Experts!