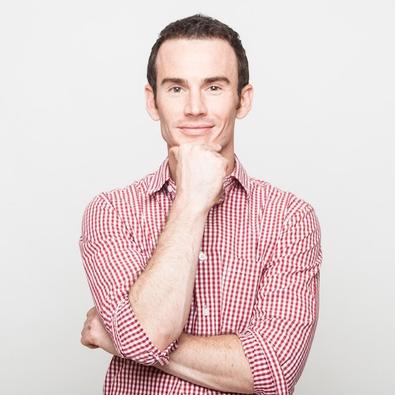 Have you seen the new Apple Watch? As I sat with my friend (a tech guru and early adopter of all new gadgets and gizmos) over pizza, he showed me how he can make calls, emails, texts, reservations and more from his wrist.
I want nothing to do with it!
Surprisingly, I'm a grandpa when it comes to some things tech and social media. As opposed to a newsroom pulse and constant ticker feed, I want to have some separation from my online and offline worlds. I need white space to write, design, plan, think, and create. I'm sure you do, too!
We live in an age of endless push notifications and alerts. I've gotten good at balancing personal, business, and client accounts. Today, I want to give you four ways to stay present both offline and online.
1. Customize your notifications. During the same meal, my friend showed me that I could truly customize my notifications in my iPhone's settings. Now I swipe down and see today's events and missed notifications in the Notification Center—neatly organized in little lists. No more red numbers or pop-up messages to look at! When I choose to "open the door" by swiping down, I see what I've missed while I was busy living in the real world!
2. Choose your platforms. Adding a social network is like adding another phone line. How many voicemails do you want to answer? You don't have to be on every social network. Pick your poison. Less can be more.
3. Set up some automation. Please take this advice lightly. I don't think actors (or other artists) should be automating inspirational quotes and informative articles to post on their behalves every day. However, if you're promoting a specific project or campaign, remember that you can save time by scheduling or automating social media posts in advance.
In my opinion, too much automation is a bad thing! Avoid connecting or linking social networks. Would you trust an offline clone to attend an important networking event on your behalf? Honor context and post on each social network natively. To continue the metaphor, show up to each party—even if you don't stay very long. You'll make a better impression.
4. Live in the moment; share it later. Too often we miss out on truly and fully experiencing rich moments (because we're now too busy live streaming or recording them).
Know why theater is special and sacred? Because it's live. Human to human.
Get some photos or videos (even get other people to capture them), but don't be afraid to share them later. You'll have better stories to tell (with a beginning, middle, and end) when you #LaterGram, #TBT, or #WBW!
If you're feeling unbalanced or not fully present online/offline, don't be afraid to disconnect in order to reconnect. You'll hear me share these four tips in different ways in this week's #TellMeTony video.
See you on the Internet or around the theater!
Like this advice? Check out more from our Backstage Experts!