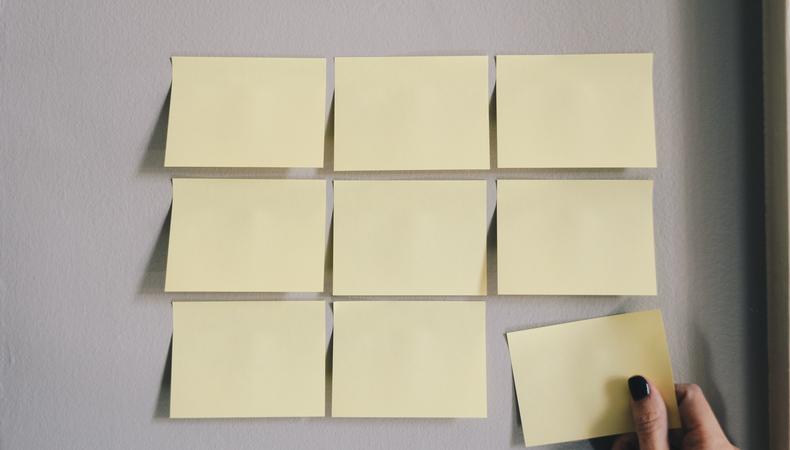 The sexual harassment scandals of late have done more than just knock venerated men from their perches of privilege and create a long overdue watershed moment for gender equality. With each established player that faces their public reckoning, a spot opens up for a new face and a new program.
These tsunamis of scandals are about forging equality in every sense of the word, and not just in the representation of women on sets and in production, but also, equality and diversity in the types of stories told.
People are demanding change and networks are scrambling to create new programming. This demand for change is in addition to the fact that the content wars were already in full swing, with so many companies trying to imitate the success of Netflix and Hulu by creating their own shows and original material.
With many of the industry's major production companies throwing billions of dollars into creating new content and, in some cases, tripling their rosters from last year, it's creating a perfect storm to be the busiest pilot year in history.
This buzzing environment sets the strategic actor up to win.
Below are four actionable things you can do today to launch your career and have the best pilot season ever.
1. Have a solid game plan.
Get your game on now. Now is the time to get a solid strategy in place to stake what's yours this year, and to compete for every role you're right for. You must reject the "herd mentality" and not do what every other actor is doing: waiting for auditions by praying someone else (agent or manager) gets them one. Aside from obvious laziness, this is a losing strategy.
Most actors are stuck in a rinse-repeat, catch-22 cycle of wait for audition, get audition, hope they get cast. Alternatively, you need to build and maintain game-changing relationships with working producers, writers, and directors so you know when they're gearing up for production on a project before a casting director receives a single role to cast.
This town rests on a foundation of relationships, with friends and acquaintances exchanging work-related favors. To build a career, you need to create and foster those types of associations, thus enabling one to emerge from the limiting cocoon of just knowing other actors—most actors in this town just have a collection of other actors they know.
READ: 11 Ways to Up Your Audition Game
2. Stop looking for representation.
The notion that an agent or manager is going to open doors for you is one of the most damaging myths for the up-and-coming actor. Actively seeking representation is often a black hole of emptiness for actors, as 99 percent of agents and managers will do nothing for you when signed. It can create a very damaging cycle, where actors spend months anxiously trying to secure new reps and then when they finally get this new agent or manager, they are profoundly disappointed when they don't receive more auditions (or sometimes any auditions). Proactive managers and agents know that it takes making hundreds of phone calls for their clients with the knowledge that one in twenty of those calls will get the audition, and maybe one in a hundred of those auditions will result in a booking. Most agents or managers who have hung their shingle out are not willing to do this kind of work.
In this case, it's up to you to get yourself in the door. The ability to use the phone efficiently separates the doers from the dreamers.
3. Know how to sell yourself.
One of the reasons most agents and managers are ineffective for their clients is that they have no idea how to sell them should they pick up the phone to speak with casting or production. Ineffective reps only submit actors through breakdowns because they are too afraid or unmotivated to use the phone.
Great agents and managers pitch their clients to production and casting over the phone using all the right branding buzz words to secure that audition. Remember, it's your responsibility to arm your reps with these singular branding selling points.
Knowing how to sell yourself when you get on the phone means your branding is clear and concise.
4. Stop listening to other actors.
There is no one-size-fits-all approach to success. Stop watering yourself down with everyone else's opinions. Much of the "advice" that travels from actor to actor can bear the taint of other actor's fears, uncertainties, and doubts. For the most part, it lacks courage and therefore will do more to hurt you than advance you. Shake off those narrow mindsets that shackle your game plan and start honing your strategy to get more bookings, more auditions, more meetings and a more empowered perspective on your chosen path.
The realization that you're the one who needs to be swinging the machete in this industry can be a hard pill to swallow but if you want to have your best booking year ever, then you must be willing to do it.
Sign up here to get Pearlman's free acting and career tips delivered to your inbox, and email [email protected] to launch your career or schedule an audit.
Get all of your acting questions answered by peers and experts on the Backstage Community forums!
The views expressed in this article are solely that of the individual(s) providing them,
and do not necessarily reflect the opinions of Backstage or its staff.