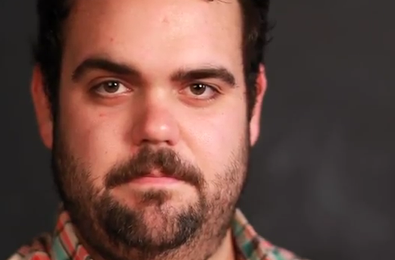 One of the hardest parts of sending out audition materials is making yourself stand out amidst the sea of résumés, headshots, and reels. Often, it doesn't matter how inspired your performance is; if your materials don't stand out, they'll get lost in a stack of papers and DVDs. A great way to make your audition the one the casting director remembers is to pick an off-the-beaten-path monologue to perform.
1. Do a Dramatic Reading of an Online Review. Online reviews are a great source of misplaced, passive-aggressive anger. Channel that in an audition. Recite a particularly nasty take on a neighborhood pizzeria. Read an acerbic Yelp review of PF Chang's. Play up the melodrama. The medium is rife with it. Capture the ire of a user who says his dumplings were served cold. Channel the dread of a patron ignored by a bartender. Present the subtle rage of a commenter who ordered carnitas, but instead got chorizo.
2. Act Out a Local Ad. Find a late night cable ad to act out. Instead of Iago, try Bob of Bob's Certified Pre-Owned Acura. Deftly recreate a bad performance for a hastily made commercial. Don't do a monologue from "The Crucible," do the personal injury lawyer offering his services to get you the money you deserve from that workplace injury. Create a great, memorable performance by portraying a bad one.
3. Get Meta. Add a level of disconnect to a monologue. Make it funny and ludicrous. Do a scene from "A Streetcar Named Desire" as a German who speaks broken English. Act out a part of "Fight Club," as performed by a person who's never seen "Fight Club." Do a profanity-ridden monologue as an old woman who refuses to say bad words. Disclaimer: This will probably only work for comedic auditions. An ironic audition monologue might not land you that dramatic role.
Find great monologues: Visit The Monologuer, Backstage's monologue database.