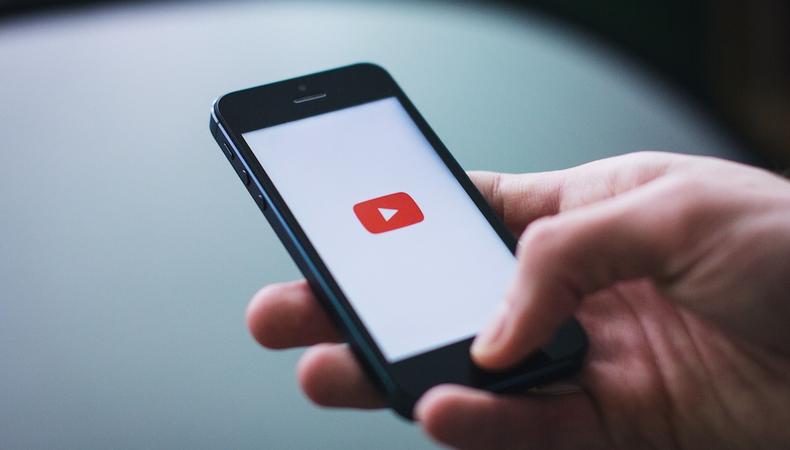 You've worked so hard for so long on your web series. You've created a website and just launched the teaser trailer on YouTube and you can't wait for people to see it.
But then...crickets.
In the busy world of social media, even the most amazing content needs a little help to get discovered. So here are seven ways to use social media to get more eyes on your web series.
1. Find out where your audience hangs out.
Who is the audience for your web series? What age and gender? Do they use their phone or desktop for social media? You want to spread the word about your web series where they hang out.
Are they more likely to spend their time on Snapchat? Twitter? Instagram? Having a clear understanding of who and where your audience is determines which platforms will help you reach them.
2. Create an awesome channel trailer for your YouTube channel.
A channel trailer is the video that plays for anybody visiting your channel who isn't already a subscriber. It tells new viewers why they should tune in, subscribe, and return for next week's episode. If you keep it short—and you should—you can use this trailer on other social media platforms, too.
3. Create a memorable #hashtag for your web series.
Keep it short, easy to remember, and double check to see if anyone is already actively using it. Hashtags aren't case sensitive; if your hashtag is more than one word, capitalize the #FirstLetterOfEachWord to make it easier to read.
READ: 13 Apps Every Actor Should Use
4. Share behind-the-scenes content.
One of the biggest mistakes novice creators make on social media is they only share stills and video from their projects. But your fans are interested in what happens off-camera, too! Give them a backstage pass to meet the cast and see what happens behind the scenes. This gives them another reason to follow you and creates a more meaningful relationship with your fans.
5. Create a Twitter profile for your main character.
Do you have a funny or interesting character in your web series? Why not create a Twitter page where fans can talk directly to them. Make them come alive beyond YouTube. This character can also help cross-promote tweets from your web series page.
6. Reach out to influencers.
Are there themes or topics in your web series that people are talking about? Autism awareness, women's rights, food intolerances, or LGBTQ rights? Use Twitter to find influencers who are passionate about these topics and build relationships with them. One shared tweet or post from a major influencer can bring a lot of traffic and new followers your way.
7. Build your audience before you need it!
Most creators spend all their time creating content and no time building an audience for that content. The good news is the audience for your web series is on Twitter and you can quickly grow a following to help spread the word about your content. Identify 10 Twitter accounts that have the same audience as your web series and start engaging with their followers every day. You can follow them, like their posts, or comment on interesting tweets. By committing to this process five minutes a day, you'll quickly and organically grow an audience for your web series.
Want even more ways to grow your following on Twitter for your web series? Grab your seat in my free web class, 21 Ways to Grow a (Real) Following on Twitter.
Check out our theater audition listings!
The views expressed in this article are solely that of the individual(s) providing them,
and do not necessarily reflect the opinions of Backstage or its staff.