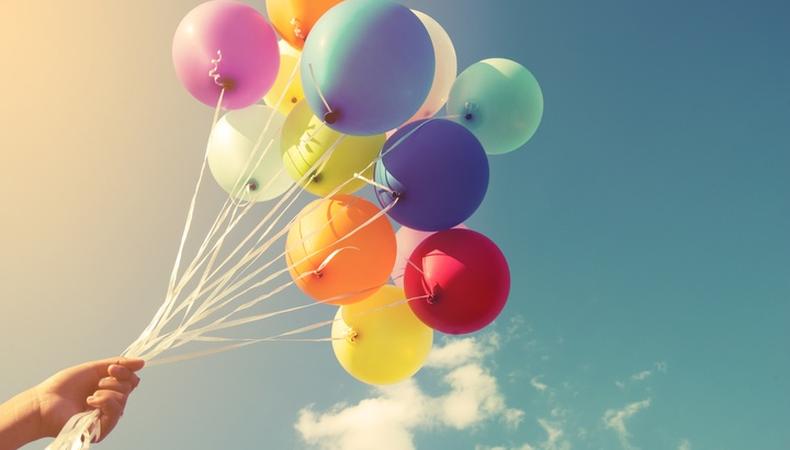 The holidays are upon us, a time for family, friends and good cheer. The business is winding down for the year but that's no reason for you to. You'll be spending lots of money on presents this month so you've got to make it all back—and more—next year. Now's the ideal time to reassess, refocus, rededicate and recharge so that 2017 is your most successful year yet. Here are four important ways to help stay ahead of the game for the New Year.
1 –Act like a professional.
Put the business in your show and the industry in your entertainment. Take this time to get the administrative aspects of your career in order. Update your resume and get it ready for next year. If you need new pictures, get them taken. Fine-tune your website. Be sure it's up-to-date and shows you off the way you want to be represented. If you want to be a pro, act and prepare like a pro—both on-stage and off. Get your social media on. Refine your digital footprint. Make sure your Facebook posts are fresh and positive, showing you off in the best possible light. (It might be time to scrub that pic of you passed out in Cabo from 2012.) There are enough pictures of sushi and cats on the internet—be creative and make your posts and pics stand out from the crowd. Keep up your Tweeting and Instagramming to stay in front of people. I recently tweeted about one of my students, Stan, who landed a guest spot on the pilot of Judd Apatow's new Netflix show, 'Love'. Judd re-tweeted it to his 1.8 million followers, putting Stan's name in front of all of them. And take a moment to thank the people who have helped you in your career and your life. Give compliments—everybody loves a compliment. And they remember it.
2 – Make a vision board.
Visualizing what you want helps bring it to life. Take the inner hopes and dreams out of your head and put them right in front of your eyes for you to see and imagine yourself living. Here's how you do it:
- Get a poster board or create a document.
- Fill it with pictures (from magazines or the internet) of shows you want to be on or situations in which you imagine yourself, living the life of your dreams.
- Add pictures and names of the people you want to work with: casting directors, directors, actors, etc.
- Write positive and inspirational sayings on your board
- Put a picture of you right smack in the middle of it all.
- Create a quiet, sacred space to immerse yourself into your vision of the life you want to live.
- Look at your board every day and imagine yourself in those situations, with those people, living your dream.
READ: "1 Foolproof Way to Get Rid of Audition Nerves"
3 – Work on your body from the inside out.
Staying fit mentally, emotionally as well as physically is essential to the actor. It's especially tough during the holidays—but that's part of the self-discipline of being a professional and treating your career like a career instead of a hobby. Eat right, watch your portion distortion and get to the gym, the track, the pool, the court, the field, the trail or wherever you go to keep your physical instrument tuned and toned. Being fit is part of the actor's tool box, and your body is the primary tool in your presentation. Exercise builds your core and your core is where you shine. The endorphins triggered by exercise lift you emotionally as well as physically.
4 – Chill.
Give your brain a rest. Take time off from thinking, worrying and obsessing about auditions, class, the future, the past, other people's careers—and yourself. Everyone needs time to recharge their batteries and the holidays are the perfect time to start thinking about others (for a change?). Catch up on what's on by indulging yourself a little TV binging. Go to a movie. Take in a play. Here's a radical idea: read a book! (Those still exist, right?) Pick up a trashy magazine. Sit in the park. Meditate. Allow your mind to just rest and relax. Breathe deep. Take some alone time. Give your loved ones the attention they need.
The views expressed in this article are solely that of the individual(s) providing them,
and do not necessarily reflect the opinions of Backstage or its staff.