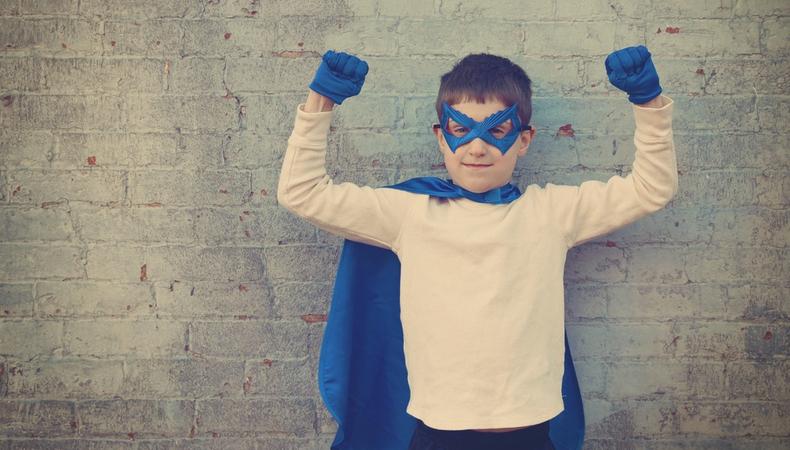 How wonderful that your child is passionate about acting and that you have chosen to embark on this exciting path together. The journey of an actor is full of excitement, creativity, and growth; yet at times, it can feel like "nothing is happening." In truth, as long as your child is learning, growing, challenging herself, and stretching out of her comfort zone, there is always something happening! Even if the phone isn't ringing, there is likely a casting director that remembers your child from a previous audition and is just itching to find a role for her.
Nonetheless, these "quiet" periods of time between bookings and auditions can sometimes bring up doubt in actors. During these times, it's important for you to encourage your child and help her stay positive. Here are some quick tips on ways to help your child actor stay confident:
1. Remind your child that she's talented.
Remember that while preparation is important, bookings are not just based on talent and preparedness. Casting directors are often looking for certain types, hair colors, sizes, vocal qualities, etc. If your child is in class regularly and preparing for each audition, he's doing the very best that he can and that's what matters most! Whether or not he books a role very rarely has anything to do with talent alone. So it's very important that you remind your child of his talent. It is essential that your child receives positive reinforcement early on in his career; this will serve him throughout adulthood.
2. Enroll your child in an acting class.
Regardless of whether or not your child is booking a ton of roles, she should always be in class. Class is where actors get to grow, play and stretch. Being in class will definitely boost your child's confidence, especially if you enroll her in an on-camera audition class that meets weekly and simulates the audition process. This might sound obvious, but don't forget to check in periodically to make sure she actually likes her acting teacher and class. Kids are so honest; they will tell you right away if something feels "off." It is crucial that your child be in an uplifting, positive classroom environment.
3. Encourage your child to work on student and independent projects.
Experience is everything; the more film sets and stages your child can be on, the better. At 3-2-1 Acting Studios in Los Angeles, we encourage our students to participate in student and independent film projects as much as possible. Now, this does not mean your child should accept any role. If he is going to invest his time and talent into an unpaid or low-paying project, it should definitely be for a speaking role that will provide footage for his reel. Also, remember that today's student filmmakers are tomorrow's Academy Award winners. You never know which project could open fantastic doors for your child.
READ: 4 Ways to Make Sure Your Child Actor Actually Enjoys the Business
4. Support your child in pursuing a range of athletic/creative activities.
Sometimes we build confidence through activities that are "outside" our acting careers (even though many non-acting skills are useful and relevant to actors and should be listed in the special skills section of the resume!). For example, joining sports teams is a great way to build both confidence and the ability to play and work with others. If your child is into baseball, sign him up for a team! Encourage him as he builds confidence in this area. How we do one thing impacts how we do everything. If he's feeling confident about his hockey or swimming skills, that will radiate in the audition room as well!
Beyond sports, creative and artistic activities can also be great confidence-building outlets for young actors. If your child is into arts and crafts, painting, clay building, drawing, writing, dancing, etc., look for local classes and recreational centers that offer such activities. Or even empower him to create at home by designating an area for him to work on creative projects. Actors tend to be multi-talented creatives who thrive when they are engaged in artistic activities.
5. Improv!
Improv training is great for confidence. It teaches actors to say "yes, and!" and to live and play in the moment. The great thing about improv is that there's no homework. Nothing to prepare. Your child just shows up and dives right into whatever exercises the teacher is leading that day. Improv is particularly helpful when it comes to commercial auditions, which often involve improvisation and comedy.
As always and no matter what, have a blast! I say this so much but if we aren't having fun, then what's the point? Make the journey fun by celebrating the small wins and enjoying the quiet moments by staying creative and active.
Think your child is ready for Hollywood? Check out our kids auditions!
The views expressed in this article are solely that of the individual(s) providing them,
and do not necessarily reflect the opinions of Backstage or its staff.